Companies
Parallel Flight Technologies joins startup accelerator Avanta Studios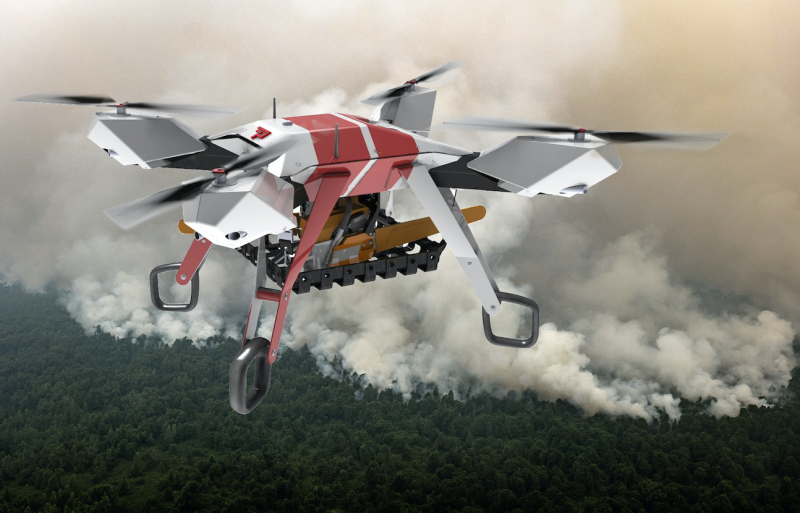 By Sara Beth Doherty
Parallel Flight Technologies
Special to Santa Cruz Tech Beat
November 12, 2020 — La Selva Beach, CA
(Photo: Computer generated image of Parallel Flight Technologies' beta-level aircraft, which is currently under construction at the PFT headquarters. Contributed)
Parallel Flight Technologies, the La Selva Beach-based industrial-grade drone company, has been invited to join Avanta Studios, an accelerator for startup companies with innovative ideas in the InsurTech, Mobility and Insurance-Adjacent markets. The Avanta Studios program enables startups like Parallel Flight to partner with Avanta Ventures and CSAA Insurance Group to jointly explore new markets, business models, and technologies.
As part of Avanta Studios' Insurance-Adjacent sector, Parallel Flight Technologies will receive customized support from a network of industry experts to help grow and scale their business. Parallel Flight was invited to join Avanta Studios because of their technology's insurance and risk management related applications.
"Our heavy-lift drone platform can be used to support wildland firefighters, reducing the overall destruction of a wildfire and helping to save homes in the fire zone," explained Joshua Resnick, co-founder and CEO of Parallel Flight. "This makes our technology valuable to the home insurance industry, as it could help prevent further losses after a wildfire."
Through the Avanta Studios network, Parallel Flight will be able to work directly with leaders in the insurance space to develop customized solutions and further grow their customer base as they prepare for commercialization in 2021. The program will also engage Parallel Flight Technologies with institutional investors such as Avanta Ventures.
###
Tagged Drones, Parallel Flight Technologies