Companies
GetVirtual: Interns for businesses, college credit for students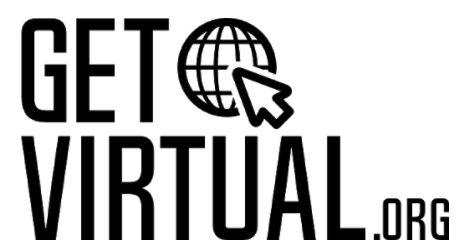 By Arin Spanner, with input from Anagha Vijay, Ananya Misra
UC Santa Cruz students
May 4, 2020 — Santa Cruz, CA
GetVirtual pairs local businesses seeking help with college students seeking experience. Businesses get free interns. Students get college credit.
GetVirtual.org is a non-profit community program composed of college students and mentor volunteers that "virtualizes" local businesses to help them persevere through the Covid-19 pandemic. Until a vaccine is readily available, a large portion of consumers will remain wary of in-store purchases that could jeopardize their health and that of their loved ones. Small businesses are required to adapt to this new and unfamiliar pseudo-normal. Consumers are rapidly assimilating to this paradigm shift, getting groceries delivered from the comforts of their homes and picking up dinners without leaving the safety of their cars. This is a significant change given that 70% of our economy is consumer-spending driven. We are in the beginning phase of a societal transformation that is altering how consumers buy goods and services.
A team of UCSC students will be led by Founder and Chief Collaborator, Toby Corey, and Entrepreneurship Educator at UCSC, Nada Miljkovic. Partners include City of Santa Cruz Economic Development and Santa Cruz County Business Council, with business leaders and experts as mentors. This summer, CSUMB will begin participating, as well. Feeling the urgency of the situation, Toby and the team quickly brought groups together to help small businesses adapt to the greatest economic calamity in modern memory. UCSC students were recruited and a UCSC-credited course created to tackle these issues and help small businesses continue to deliver value during these unprecedented times.
Business leaders and select students are privileged to have largely avoided some of the worst externalities of the Coronavirus. We can shelter at home, secure in the knowledge that our livelihoods will endure. Small business owners can make no such claim. Many of them rely entirely on their physical locations to conduct business. They have dedicated themselves to their customers, crafting unique buying experiences and strong relationships. Tragically, these community-oriented businesses have been hit the hardest by social-distancing guidelines. The founders of GetVirtual saw the pain that the Coronavirus fallout has and will continue to inflict on small businesses. They thought: "This is appalling. What can we do to help?" Santa Cruz has always had a particular affinity for our local business — our clients are not merely the proverbial backbone of the economy, but its heart and soul.
GetVirtual is for the small business owner that has seen moderate to severe decline in their financial health due to fallout from the Coronavirus. GetVirtual stands with them, offering website extension through various off-the-shelf plugins, marketing and customer engagement campaigns, search engine optimization, content marketing assistance, and virtual customer scheduling creation. We are impassioned by the strength that our clients have shown in the face of adversity and are dedicated to tailoring our services to fit their diverse needs.
GetVirtual was started in Santa Cruz and is focused on helping its local community. Our website (www.getvirtual.org) is currently accepting applicants. We have launched our first GetVirtual business and are working with a growing list of local businesses. We have received an incredible response from the Santa Cruz business community and take the faith they put in us seriously.
Ultimately, GetVirtual wants to do as much good as possible to preserve local businesses worldwide. In partnership with our clientele, we are actively deepening our understanding of post-Covid consumer buying behavior and developing proven strategies, systems, methodologies, and tools applicable to different industries. The ultimate goal is to create a turnkey operation that any college can "pull off the shelf, and just add water," complete with everything we've developed (systems, methodologies and tools) combined with our institutional knowledge that enables colleges to easily:
Adopt the GetVirtual course
Add an instructor
Partner with local economic development groups
Engage with local small businesses and extend their business virtually
Our goal is to quickly help businesses recover, and then grow their revenue for long term success. We want to be a move-the-needle organization for small businesses. We aim to help them survive today and thrive tomorrow in a post-Covid world.
###
Tagged GetVirtual, Toby Corey, UC Santa Cruz