Companies
This Woman Entrepreneur Gives Farmers Information – to Grow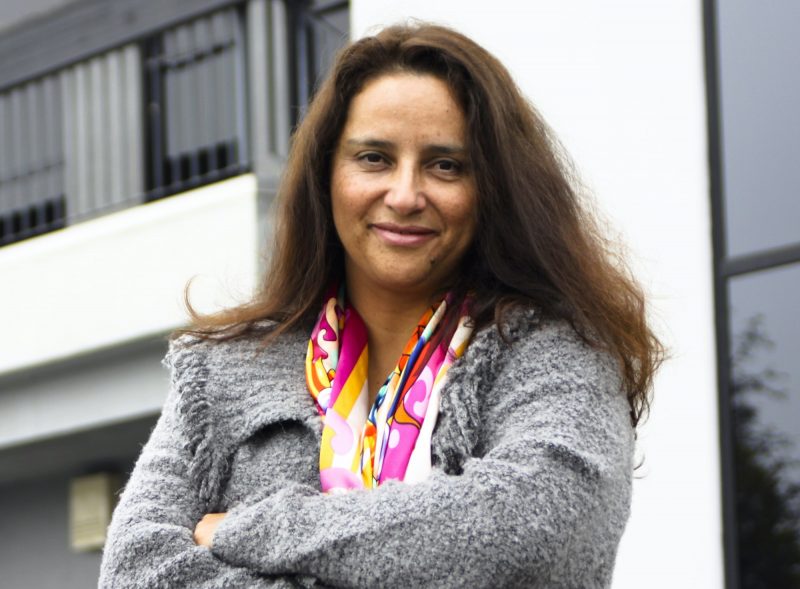 By Amy Wu
Farms to Incubators
December 3, 2019 — Salinas, CA
(Photo above: Martha Montoya, President of AGTools. Source: Techonomy website)
[Editor's note: Santa Cruz Tech Beat published AGTools showcases content management data solutions for agriculture at Forbes AgTech (6/30/19).]
This is part of a Techonomy series about female innovators in agtech. It's produced in partnership with From Farms to Incubators.
Martha Montoya never imagined that her journey from Bogota, Colombia to California would take her into a thriving agtech career.
Montoya is founder and CEO of AgTools Inc., a food supply platform offering real-time news and information to farmers and agriculture buyers, on everything from distribution to pricing. The company's product aims to help growers, especially small farmers, manage market volatility, increase profitability, and reduce food waste in the supply chain.
Montoya compares AgTools' subscription-based platform – which can be accessed through mobile apps –to the Bloomberg terminal. In fact, AgTools takes account of some 67 variables, including politics, weather, travel, commodity prices and farming infrastructure. The information is curated by a team of AgTools' representatives and country managers, many of whom are scientists, researchers and agronomists. They pull the data from a variety of sources, including the Federal Departments of Agriculture, Transportation and Defense.
Continue reading here: https://techonomy.com/2019/11/this-woman-entrepreneur-gives-farmers-information-to-grow/
###