Companies
Four Tech Trends Salinas AgTech Startups are Getting Behind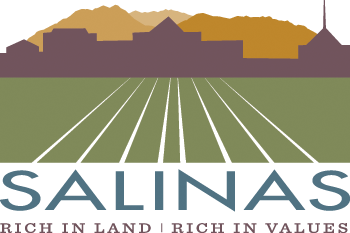 (Contributed by City of Salinas)
October 24, 2018 — Salinas, CA
As the global population continues to increase, statistics show that growers will need to produce 70% more food by 2050 than what is currently being produced. That combined with the pressing effects of climate change and labor shortages means farmers and entrepreneurs are working hard to identify solutions for these problems through innovative, new technologies.
Drawing on inspiration from nearby Silicon Valley, several startups from the Western Growers Center for Innovation and Technology (WGCIT) in Salinas are creating new products in line with some of the biggest tech trends we are seeing across the globe. Below are a few interesting examples:
Artificial Intelligence and Automation
With the rise of autonomous cars and advanced AI solving labor shortages throughout the U.S., agtech has not fallen short in this trending technology. FarmWise builds smart, autonomous robots to take care of vegetable weeding – and they use less herbicides, help produce better yields, and save farmers money and time. Last year, the company secured $5.7 million in seed funding from big investors like Playground, Felicis Ventures, and Basis Set Ventures.
Massachusetts-based startup, Soft Robotics, wanted to address a problem in automated harvesting that was hard to ignore: handling delicate fruits and vegetables. Using new robotic technology that features their signature soft robotics hands, Soft Robotics has partnered with Salinas-based Taylor Farms to assist in packaging on assembly lines. Their technology is handling produce in operations around the world.  Now with a branch operating out of the Western Growers Center for Innovation & Technology, Soft Robotics has more than 44 employees and continues to work with Taylor Farms to advance automation and address farm labor shortages.
Blockchain
In an effort to bring blockchain to the food industry, Ripe Technology Incorporated is a one-of-a-kind program that seeks to fully expose the food supply chain through blockchain technology. By mapping the food journey from start to finish with the involvement of farmers, distributors, processors/packers, regulators and retailers this startup is creating a Food Quality network by enabling transparency throughout the food supply chain allowing for greater collaboration by participants in the network thus providing consumers with greater confidence in the origin and content of their food.  Last year, it was ranked as one of Forbes' 25 Most Innovative Ag-Tech Startups.
FinTech
Acquiring correct financing, a problem that has plagued farmers for generations, is finally being addressed with new technology from agtech software startup, Harvesting. Harvesting's Agri- lending suite allows lenders in emerging markets to make, manage and scale their agri-lending business. By using alternative datasets such as remote sensing satellites data, the machine learning driven software allows lenders to credit risk assessment for the farmers, and also monitor their loan investments and impact of climate on their lending portfolio.  Harvesting is working in several countries like Uganda, India and Myanmar helping Micro Finance institutions become more efficient using their digital tools.
Big Data
Founded by Drs. Diane Wu and Poornima Parameswaran, Trace Genomics helps farmers understand and test the health of their soil through DNA extraction. With advanced applications, they are able to analyze the impacts of fertilization and sun exposure – as well as and detect soilborne diseases within a soil's microbiome. Their product has even been coined the "23 and Me of soil" by Fast Company. This year, the company was recognized as one of the Top 25 Most Innovative AgTech Startups in 2018 by Forbes and has raised nearly $20 million in funding to date.
Resson is a predictive cloud-based software that uses satellite and drone imagery to help farmers better anticipate anomalies, pests and diseases in their crops. Through highly advanced software, they can identify distinct differences between crops, down to the characteristics of individual plants.  With operations on three continents and an array of diverse crops being analyzed, Resson is quickly expanding its footprint and adapting to the scalable sizes of both small and large farms. Some of their most noteworthy investors include Monsanto and McCain Foods.
This article was originally published here: http://agtechsalinasca.com/2018/10/05/four-tech-trends/

###