Companies
Digital NEST announces matching grant, double your impact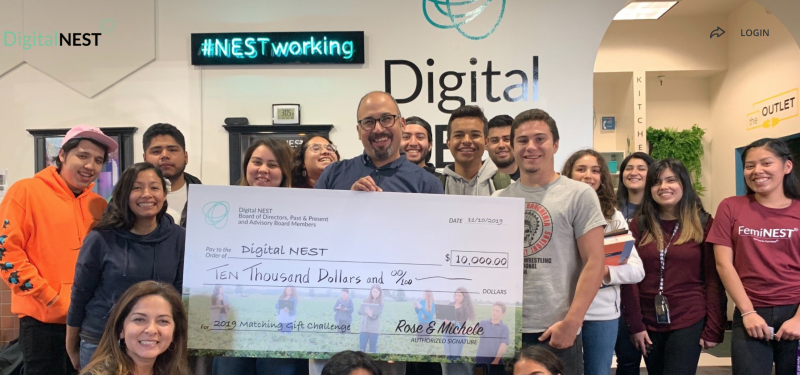 (Contributed)
November 14, 2019 — Watsonville, CA
This $10,000 Matching Gift Challenge was announced at Digital NEST's 5th Birthday Party on November 10, 2019 by founding Board members Rose Filicetti and Michele Bassi.
Our Board of Directors and Advisory Board  (past and present) is proud of the work being done by Digital NEST to empower youth and strengthen our communities. Their hope was to put together a gift that would not only surprise Jacob and the NEST team, but inspire others to give.
"Together, we can ensure that the NEST continues to give local youth the tools they need to reach their full potential! Please Join us."
Together we can connect, transform, and create our future workforce, innovators, and leaders. And it starts with you!
###
Tagged Digital Nest