Events
Digital NEST opening sooner than expected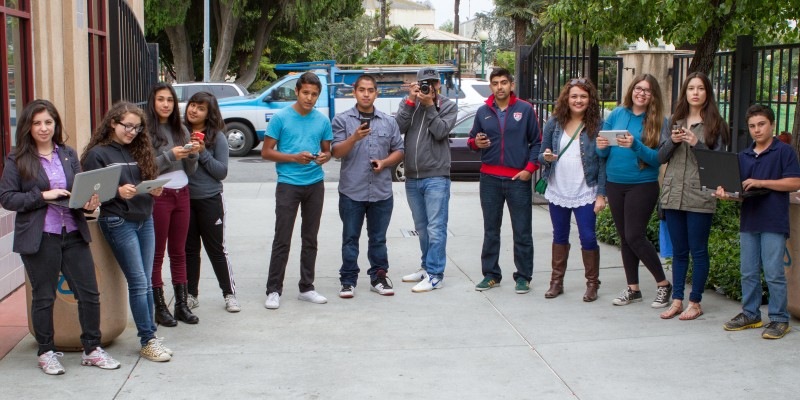 by Sara Isenberg
Santa Cruz Tech Beat, Publisher
Here are a few updates from Digital NEST as they share progress toward opening their doors. Read on to learn more about their grand opening, change in location, and call for volunteers.
Ribbon Cutting Celebration and Grand Opening
In just over a month, Digital NEST will embark on their mission of technological education and empowerment. The ribbon cutting and grand opening on November 14 will be an opportunity for prospective volunteers, donors, the community, and NEST members to celebrate the opening of the NEST. The public is invited to meet the staff and volunteers who made the Digital NEST possible, see the space, and learn about programs.
Digital NEST Ribbon Cutting Celebration and Grand Opening
November 13th, 2014, Thursday
4:00pm to 7:00pm
17 Aspen Way, Watsonville, CA (above the offices of the Sueños Program)
Opening sooner than expected, change in location
Thanks to the availability of conveniently located office space, Digital NEST plans to open its doors to the youth of Watsonville sooner than expected.
The original plan was to open a Digital NEST center on Main Street in downtown Watsonville. However, the only spaces available require renovation and would not be ready until at least January 2015. Fortunately, empty space became available at 17 Aspen Way just off South Green Valley Road, so the center will be ready for business this November.
Occupying the Aspen Way space for one year will give the non-profit time to identify viable space downtown and raise the necessary renovation funds. It will also help demonstrate the feasibility of the center's design scheme. Modeled after successful, innovative tech companies and designed to maximize creativity, the space will contain movable work spaces, comfortable furniture, and healthy food by nonprofits Jovenes Sanos and Grind Out Hunger. "It will allow youth to create their own learning environments," says Executive Director Jacob Martinez.
Call for volunteers
The Digital NEST aims for its members to participate in the Watsonville Film Festival in the spring of 2015. They are looking for filmmakers and volunteers with skills in video production (especially Adobe Premier), to lead workshops at the NEST.
They are also seeking professionals to lead NEST youth in workshops on everything from resume writing to Python programming.
If you have the know-how and a passion to share it, contact the NEST.
###
Tagged Digital Nest