Companies
Q&A: Socrates Rosenfeld on creating the cannabis industry's first online marketplace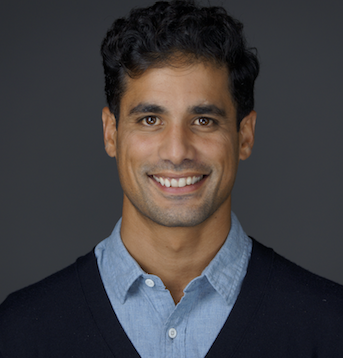 By Sara Isenberg
Founder, Publisher, Editor-in-Chief, Santa Cruz Tech Beat
December 5, 2017 — Santa Cruz, CA
(Photo above: Socrates Rosenfeld is the CEO of iheartjane.com and Jane Tech. Contributed)
"We are a technology company that is reinventing the way people shop online."
Socrates Rosenfeld has a great startup story to tell. This CEO of iheartjane.com and Jane Tech says he can't think of a better place than Santa Cruz to start the cannabis industry's first online marketplace. Among the surprises (to me): he went to West Point, served in the military, and didn't consume his first cannabis until he was 29. Rosenfeld hopes to introduce a new way to shop online, even beyond cannabis, that includes transforming neighborhood brick and mortar stores into 'click and mortar' powerhouses. Here's his story.
SCTB: You're the CEO of iheartjane.com and Jane Tech. What's the difference?
SR: Our company is officially Jane Technologies, Inc., and we've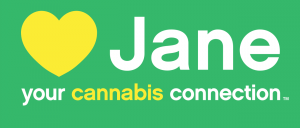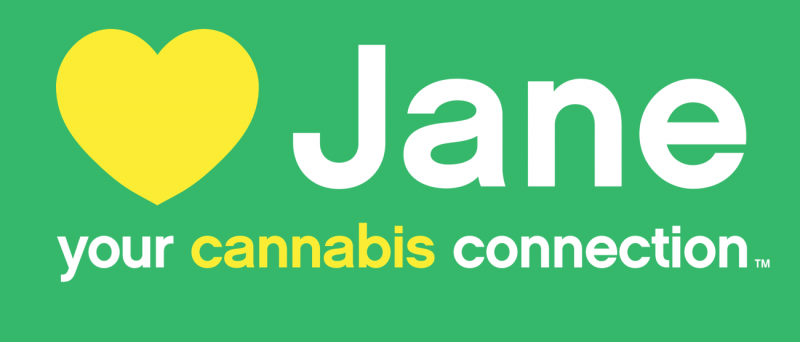 developed iheartjane.com, the cannabis industry's first online marketplace. We are a technology company that is reinventing the way people shop online, and while iheartjane.com is our first product, we expect to develop other services for the e-commerce space in the future.
SCTB: How and why did you conceive of Jane Tech and iheartjane? Was there an "ah ha" moment, some serendipity, or careful market analysis wit a plan to fill a void?
SR: There hasn't really been an established national cannabis market because the industry is quite fragmented across individual states that have different regulations, products, and dispensaries. As a result, shopping online for cannabis was a very broken process in a time when online shopping is as easy as ever. And that's the problem that our team set out to solve: could we make shopping online for cannabis as simple and as straightforward as shopping online for everything else in this world? Now with iheartjane.com, cannabis consumers can easily find, compare, and order their cannabis products from local dispensaries in real-time.
SCTB: What unique problem are you trying to solve with the technology?

SR: The fact that we couldn't apply other e-commerce models and apply them directly to the industry made it a challenge — but also made it a ripe environment for innovation. Because we couldn't store a stockpile of products in a warehouse and simply ship them across state lines like Amazon does, we had to create a new way to connect the consumer to the product. We patented the ability to transform point-of-sale (POS) systems into turnkey digital storefronts, where consumers can connect to products just as easily as they would on Amazon, except now these products are sitting on a store shelf somewhere in their neighborhood instead of some faraway distribution center.
SCTB: This is currently applied to cannabis sales but could be applied to sales of other products, right? Are you pursuing making the technology generic beyond online cannabis sales? 
SR: Absolutely. If you look at what's taking place in other markets outside of cannabis, small businesses are dying because of the likes of Amazon and big box stores. Since those large corporations haven't ventured into the cannabis industry yet, we are able to introduce a new way to shop online. By transforming neighborhood brick and mortar stores into "click and mortar" powerhouses, we provide the consumer with the same type of convenience as Amazon, except the products come from local small businesses rather than a huge warehouse thousands of miles away. We are excited to bring this "omnichannel" shopping experience to the world, and first proving it in the cannabis industry because it's the last industry where small businesses can still thrive in this country.
SCTB: Biggest challenge so far in developing the technology/product?
SR: The legal cannabis industry is so young, and there's so much opportunity that it's tempting to try and be everything to everyone all at once. It's been a great practice for us to stay disciplined and focused on mastering one piece of the value chain before moving into other areas.
SCTB: What did you do professionally before you started the company?
SR: I graduated from West Point and served as an Apache helicopter pilot. After serving as a company commander in Baghdad, Iraq, I left the service and attended MIT for business school. After graduating, I worked for McKinsey & Co. in Silicon Valley before founding Jane Tech. From each one of these experiences, I learned that small cohesive teams with grand visions and the ability to execute can do some pretty incredible things.
SCTB: So, founding a cannabis startup isn't exactly what you might have anticipated for yourself?
SR: Not at all. I actually never consumed cannabis until I was 29, after I left the military. Cannabis changed my life. It brought me a sense of well-being and balance, and allowed me to connect with myself and my loved ones again. So while at MIT, while I was studying about technology during the day — I was also learning about cannabis at night. I knew that if I could ever combine those two worlds, it would be a dream come true.
SCTB: You didn't grow up here or have a family connection here. Why are you founding the company in Santa Cruz as opposed to, say, Portland or Denver? 
SR: When I was in the Army, I always dreamed of living on the central coast of California. I love the fact that Santa Cruz has a thriving small business community, such a rich history in cannabis, and is just close enough to the tech ecosystem in Silicon Valley. Plus, it's one of the most beautiful places in the world.
SCTB: What funding have you received so far? What's next in store for funding? 
SR: We've raised over $1.5M in seed funding, and just initiated raising our Series A round.
SCTB: What's the next step after you're get further funding? 
SR: Continue to grow our team, introduce exciting new product features, and expand iheartjane.com into other geographies.
SCTB: Is there anything else you'd like local readers to know about Jane Tech? 
SR: We love being a part of this local community, and couldn't think of a better place to start and grow our company.
###
Links:
###
If you wish to republish this article, please follow our Terms of Use.
###
Tagged Jane Tech