Companies
Cannabis industry's first commodity trading desk introduced in Salinas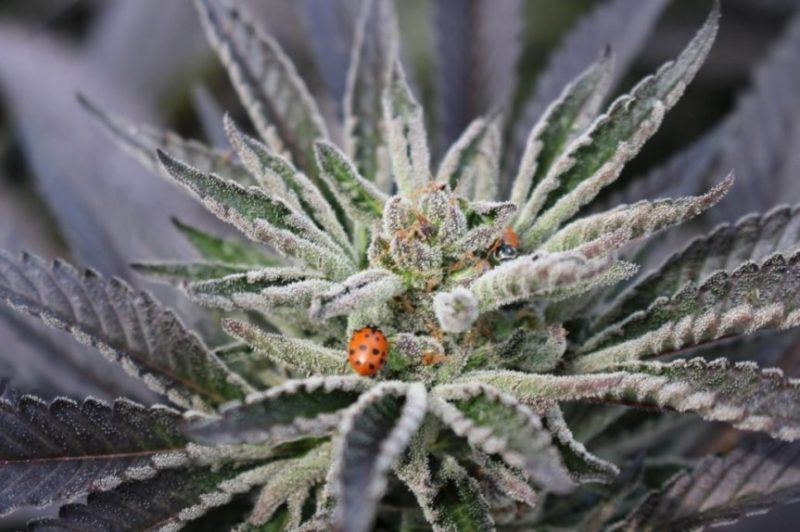 By James Herrera
Monterey Herald
April 2, 2019 — Salinas, CA
(Photo above: Grupo Flor is using a proprietary version of commodity trading software the company developed itself enabling its desk to connect buyers and sellers for the purchase and sale of raw cannabis materials, making it the cannabis industry's first commodity trading desk. Source: Grupo Flor)
Grupo Flor-developed platform enables buyers, sellers to connect for the purchase, sale of raw cannabis materials
One of the largest cannabis companies in California has launched the industry's first commodity trading desk to connect buyers and sellers in the budding cannabis industry.
Grupo Flor, a multi-national vertical cannabis company headquartered in Salinas, is using a proprietary version of commodity trading software the company developed itself enabling its desk to connect buyers and sellers for the purchase and sale of raw cannabis materials. In its first week of operation, the new desk executed several million dollars worth of trades, according to a press release from the company.
"We created a more efficient exchange for buyers and sellers by solving two critical problems," said Paul Henderson, Grupo Flor CEO. "Buyers are sourcing raw materials from an array of entities and many of the products are inconsistent and reliable. On the flip side, these sellers don't have the support and logistics infrastructure to efficiently sell and transport their product. We believe this trading platform is a win-win for the entire industry."
According to Henderson, the Grupo Flor trading software "is not a platform to be used by other parties" but the company "will control the software and include verified partners."
The raw cannabis materials the desk deals with include hemp biomass – the organic matter that can be converted into and used as fuel; THC (tetrahydrocannabinol) trim – the excess snipping of leaves from buds of marijuana plants that can still be used to make other products; CBD/THC crude and distillate oil – cannabidol and tetrahydrocannabinol extracts; and CBD isolate – one of the purest forms of cannabis containing around 80 percent CBD with the remaining 20 percent being cannabinoids, terpenes and other extracts.
Continue reading here: https://www.montereyherald.com/2019/03/29/cannabis-industrys-first-commodity-trading-desk-introduced-in-salinas/
###