Companies
Jane Tech and CanPay partner to bring online payments to customers in the cannabis marketplace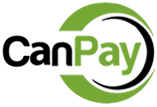 (Contributed)
December 11, 2018 — Littleton, CO and Santa Cruz, CA
Treehouse is the first dispensary in California to offer electronic payments as a result of the CanPay / Jane Technologies partnership.
CanPay, the largest legitimate debit payment solution for the cannabis industry,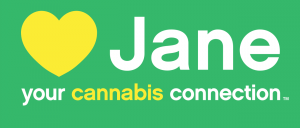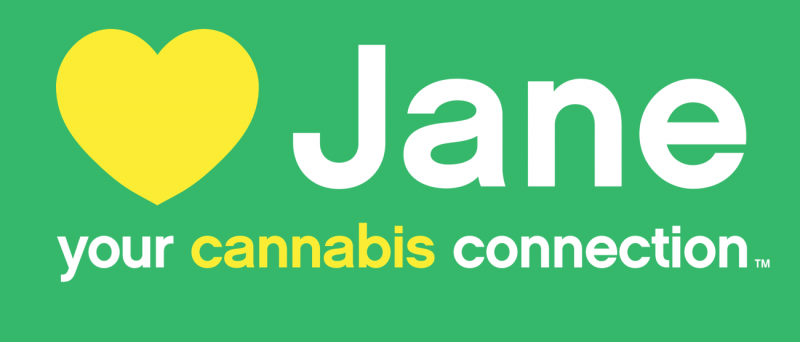 and Jane Technologies, the fastest growing online cannabis marketplace, have partnered together to launch the industry's first integrated online menu and ordering platform with payments for cannabis dispensaries around the country.
With this announcement, licensed dispensaries using Jane's online menu and ordering platform can accept payments through their website from customers paying with CanPay. This partnership marks the first time electronic payments have been legitimately available to cannabis patients and consumers for their online orders for express in-store pickup or delivery, in markets where such payments are allowed.
Due to existing federal laws and the extreme transparency required to enable online payments, the cannabis industry has lacked access to a familiar shopping experience where customers can pay online at the time of checkout – until now. As the US cannabis industry expands across the nation, consumers are increasingly looking for the same ease and convenience in their cannabis shopping experience that they enjoy with other retailers. While Jane continues to transform brick-and-mortar storefronts into competitive online 'click-and-mortar' retailers, in markets where access to compliant cannabis banking is available, CanPay is giving Jane customers the freedom to legitimately accept online payments for in-store and delivery orders made through Jane's platform.
"In an already fast-growing market, Jane has revolutionized the way American consumers shop for cannabis. But the way they pay for their cannabis products still largely hinges on the hassles of paying at the store and usually doing so in cash," said Dustin Eide, CEO of CanPay. "Our collective goal in integrating electronic payments with the Jane platform is to bring greater convenience to cannabis consumers and normalize their shopping experience by providing them with the opportunity to transparently and legitimately pay online for purchases made through their local dispensary's website."
In markets where online orders are legal, Jane's robust technology, quick deployment, and low cost makes it possible for any dispensary to turn their existing website into a fully automated digital storefront. This creates an online experience where customers can access a dispensary's website to view a live menu, choose what products they wish to purchase, and as a result of this partnership, now pay for that purchase when they checkout.
"In creating the cannabis industry's first complete online marketplace, our goal is to provide customers with a safe and simple way to shop for their cannabis," said Jane CEO Socrates Rosenfeld. "Through our partnership with CanPay, we are excited to expand our offerings to include online payments and provide dispensaries and consumers with a fully compliant, end-to-end shopping experience."
With an easy-to-deploy interface, any dispensary with compliant banking in any regulated market across the United States where online ordering and payments is allowed, can quickly begin offering this free-to-the-customer convenience. This includes the more than 450 dispensaries already on the Jane platform and the over 200 dispensaries around the country accepting CanPay in their retail locations.
Cansortium Holdings, through their brand Knox Medical, leads the way as the first cannabis retail group to adopt online ordering and payments powered by the Jane and CanPay partnership. An industry innovator that foresaw how e-commerce would offer its patients a safer, more secure and convenient customer experience, Knox Medical even co-funded the development of Jane Technologies' API to make this integration possible. All Knox Medical dispensaries, located in Florida, Texas, Pennsylvania, and Puerto Rico currently accept CanPay as a payment method.
"An improved buying experience is essential to our mission of expanding access to safe, consistent, and effective medical cannabis," said Jose Hidalgo, CEO of Cansortium Holdings. "As partners, Jane Technologies and CanPay align with those values, and together they've built the kind of intuitive e-commerce experience that our patients have come to expect in their everyday lives. We're excited to be the first to roll out our online storefront with payments and make the buying process safer and more convenient for our patients across the country."
CanPay currently provides payment services to cannabis markets in 17 states and will continue to expand to every market where compliant cannabis banking exists. Users can download the CanPay app by visiting CanPayApp.com. Retailers and dispensary owners can find out more by visiting the CanPay website: www.CanPayDebit.com/retailers.
Jane Technologies will be exhibiting their platform and the seamless CanPay integration at the Marijuana Business Conference & Expo in Las Vegas on November 14 through November 16. For a live demo, visit the Jane booth #3677 to learn more.
About CanPay
CanPay is the first debit payment solution for the state regulated cannabis industry, currently serving consumers and businesses in Washington, California, Colorado, Maine, Florida, Oregon, Hawaii, Maryland, Massachusetts, New Hampshire, New York, Pennsylvania, Michigan, Arizona, New Mexico, and Puerto Rico. Through the Closed-Banking Feedback Loop, CanPay partners with select financial institutions that have developed stable, compliant banking programs specific to the cannabis industry. By delivering a traditional and legitimate electronic payment solution to this growing yet highly-regulated industry, CanPay allows retailers and customers the convenience of a debit payment while mitigating risks and costs associated with cash transactions. To learn more about CanPay, visit www.CanPayDebit.com.
About Jane Technologies, Inc.
Jane Technologies, Inc. is the cannabis industry's first complete online marketplace, providing consumers with a confident, safe and simple shopping experience. Users can browse local products in real-time, compare by price, proximity or popularity and place orders at local stores for free. Jane partners with dispensaries on a win-win basis; stores only pay for completed orders at a fraction of the price of other industry software. For more information, please visit us at www.iheartjane.com.
###
Tagged Jane Tech