Companies
Innovative Women in Agtech Play Pivotal Role in Salinas Valley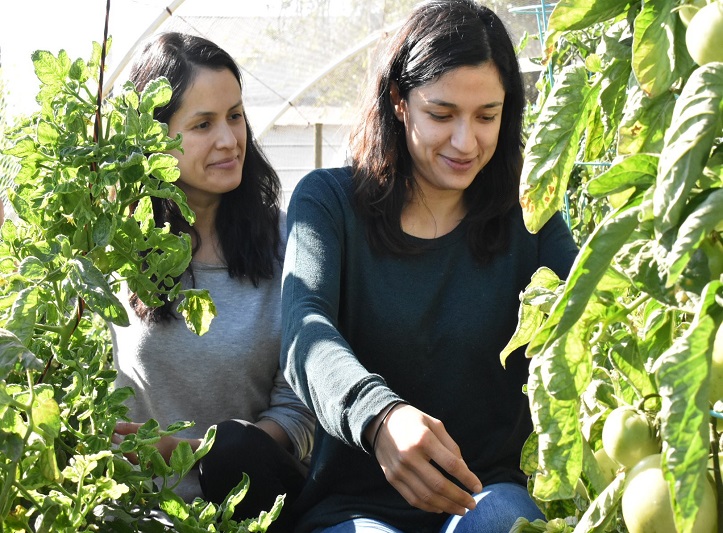 By Amy Wu
for Agtechsalinasca.com
December 20, 2018 — Salinas, CA
While agriculture and technology are two sectors that remain male dominated, especially at the decision-making level, the reality is that a need for talent and the demographics of the 21stcentury workforce are morphing into one that is diverse. And, there is indeed much opportunity right here in the Salinas Valley for the younger generation of women that awaits to be fully seen.
However, there are also already a slew of women agtech entrepreneurs in the Salinas Valley, and while everyone's individual story is diverse, they seem to share a common thread of being innovative, no-nonsense, have a background in STEM, are fairly well-educated, and on a whole, are young and in their 20's and 30's.
Here are some of their stories:
Recently, I completed an autumn road trip where I circled back with the minority women entrepreneurs in agtech who I first interviewed for my documentary, "From Farms to Incubators: Telling the stories of minority women entrepreneurs in agtech in the Salinas Valley and Beyond."
This is what I found:
Diane Wu (of no relation to me) and Poornima Parameswaran, the co-founders of Trace Genomics, a soil testing company that opened a Salinas office in 2018, raised $13 million in a series A round.
Christine Su, founder and CEO of PastureMap that offers mobile mapping apps to cattle farmers, had expanded staff and moved their base into The Impact Hub SF. Su is a sought after speaker at industry conferences and is chairing the Grassfed Exchange Conference from April 3-5, at the Sonoma Fairgrounds.
Miku Jha, founder and CEO of AgShift, will unveil the company's latest product – an autonomous food inspection system machine for produce and nuts – in early 2019. The company has its own office in Santa Clara and has hired more staff.
Continue reading here: http://agtechsalinasca.com/2018/12/19/innovative-women-in-agtech-play-pivotal-role-in-salinas-valley/
###