Companies
Salinas Fosters AgTech Innovation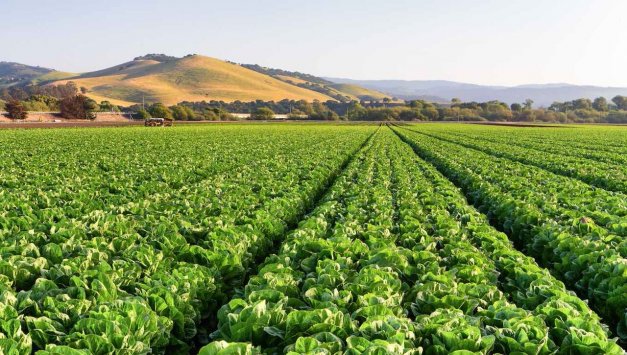 (Source: Western City)
January 7, 2016 — Salinas, CA
The Steinbeck Innovation Cluster is focused on the development of agtech businesses and products within the Salinas Valley.
The Thrive Accelerator offers a highly selective mentorship and investment program for technology-enabled startups in ag tech.
Just as it has transformed much of the world, technology will soon radically transform agriculture, one of the world's oldest industries, and increase efficiency and boost food production. These changes have the potential to significantly disrupt traditional ways of life in communities that rely on agriculture as new technologies make old jobs obsolete. One such community is the Salinas Valley on California's central coast, located less than an hour south of Silicon Valley and home to an agricultural industry that generates over $8 billion annually. The City of Salinas, in partnership with area businesses, educational institutions and other local governments, has been actively endeavoring to embrace the coming changes.
"Agriculture is undergoing a significant change as technology is incorporated into the business model," says Salinas City Manager Ray Corpuz. "Salinas is working to provide an environment where these changes benefit both our businesses and our community."
Supporting Innovation
Local leaders are taking action through the development of the Steinbeck Innovation Cluster, a network for innovation focused on the development of agricultural technology (or "ag tech") businesses and products within the Salinas Valley. The Steinbeck Innovation Cluster leverages the power of civic, academic, technological, corporate and philanthropic partners to link the Silicon and Salinas valleys.
The City of Salinas seeded the Steinbeck Innovation Cluster in 2012, launching a new regional model for local government to support economic growth through a partnership with regional businesses and academic visionaries. This prompted $1 million in initial pledges by local companies to support Steinbeck Innovation Cluster programs. The city continues to provide monthly funding as the project works toward becoming self-sustaining. City leaders also offer guidance and practical assistance.
Continue reading article here: http://www.westerncity.com/Western-City/January-2016/Salinas-Fosters-Ag-Tech-Innovation/
###
Tagged agtech