Companies
Code Naturally Joins Local Schools for Hour of Code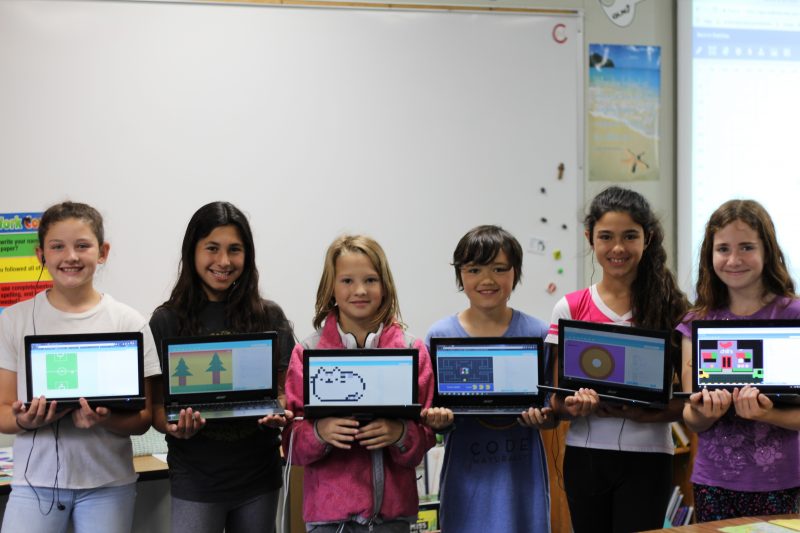 (Contributed)
November 27, 2018 — Santa Cruz, CA
Code Naturally is partnering up with schools from the Santa Cruz County School District to make Hour of Code a productive event for students/teachers. Code Naturally is helping match local schools, like Harbor High School and Mission Hill Middle School, to volunteers they have recruited and trained on their software and curriculum. Providing volunteers, the appropriate technology and individualized lesson plans helps ease the anxiety teachers may have about introducing computer science to their students.
"I believe it is important for children to be exposed to new topics in a fun, exciting environment and Hour of Code is the perfect place for that." Celine, Hour of Code Volunteer. 
Hour of Code lessons usually involve students playing logic games or involve drag-and-drop mechanisms that are limited to one-hour of use. Code Naturally's approach allows students to begin learning the true fundamentals of coding by creating projects in JavaScript and receiving 1 on 1 support from educators to help them build a strong foundation in Computer Science.
"All 8 Math Principles from Common Core are applied when students program with Code Naturally." – Karen Abraham, Teacher
Hour of Code is a one-hour introduction to computer science that happens every year during Computer Science Education Week that aims to "demystify" code to show that anybody can learn the basics. Code.org, creators of the Hour of Code, aim to increase participation by women and underrepresented communities in order to broaden participation in the field of computer science.
###
Tagged Code Naturally