Companies
Code Naturally to open flagship location in downtown Santa Cruz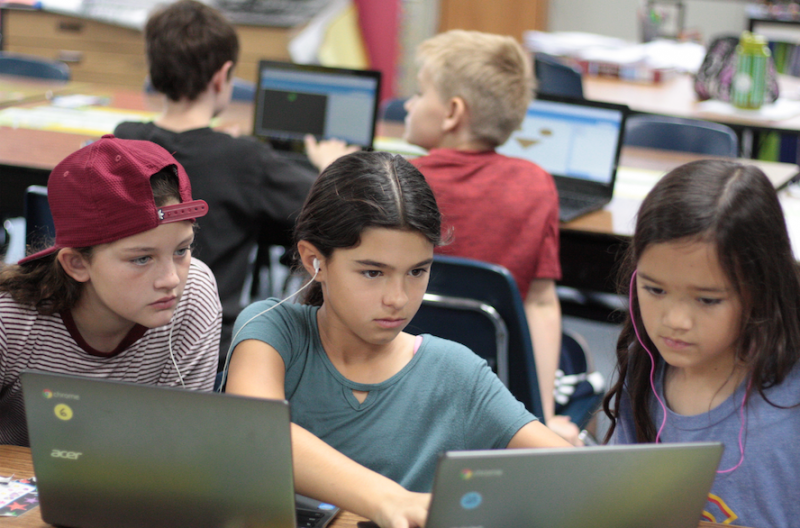 (Contributed)
January 9, 2018 — Santa Cruz, CA
(Photo above: Code Naturally students collaborate on a group project. Contributed.)
Local education startup's new dedicated location makes it easier for students to learn critical programming skills
Code Naturally, a local startup that seeks to teach youth computer programming skills, announced that they are opening a new flagship location in downtown Santa Cruz on January 15, 2018. The location will allow Code Naturally to offer more flexible and comprehensive courses for students in the Santa Cruz area.
The center is located at 181 Walnut Ave, Santa Cruz, CA 95060.
Code Naturally has served over 2000 students ranging from the third to twelfth grade in its after school programs, but made the decision to push its unique approach and curriculum further in 2018. Co-founder Alfred Young stated "our goal is to provide our students a space designed to facilitate creativity, collaboration, and self-expression through the medium of programming – at their pace when it's convenient for their family."
While the location is new, the student-centered approach remains the same. Students, teachers and parents alike love the way Code Naturally empowers the student to create and manage their own projects. By avoiding the more common "cookie-cutter" approach, Code Naturally provides benefits far beyond computer programming.
By allowing the student to take ownership of their own project work, the students build project management, math, and reading skills as well. One parent, Lucinda Davidson, expressed, "my daughter was able to build confidence in her tech skills and in herself. These skills will last her a lifetime!"
The Code Naturally team is looking forward to helping more parents and students build life-changing skills when the new center opens.
About Code Naturally
Code Naturally offers a fun way to let kids get an edge on school and life through the power of programming. Their mission is to prepare the next generation to code the future of our world. To do this, they offer a new approach to learning how to code using their own app. To learn more about the Code Naturally approach and the new Code Naturally Center, visit their website or contact them by email.
###
If you wish to republish this article, please follow our Terms of Use.
###
Tagged Code Naturally