Companies
Nick Caldwell Joins Looker as Chief Product Officer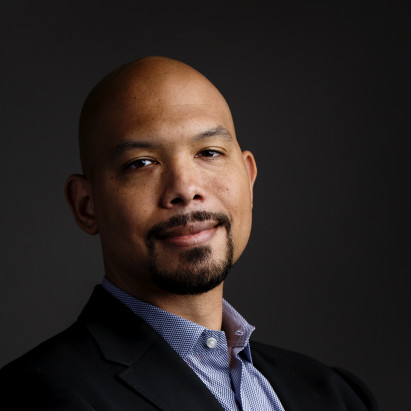 (Contributed)
September 26, 2018 — Santa Cruz, CA
(Photo above: Nick Caldwell, former VP of Engineering at Reddit, has joined Looker as the company's first Chief Product Officer. Source: LinkedIn)
Looker, a leading data platform company, today announced that Nick Caldwell, formerly VP of Engineering at Reddit, has joined the company as its Chief Product Officer to lead the company's Engineering and Product Management and Design teams.
Nick brings over 15 years of engineering and product management experience to Looker. In two years as VP of Engineering at Reddit he grew the engineering team from 35 to 170 and led the major initiative to redesign and re-architect the 13-year-old site. Prior to Reddit, Nick worked at Microsoft as General Manager for the Power BI family, Microsoft's first SaaS business intelligence (BI) offering. In three years, Nick grew the Power BI product and engineering teams to over 300 and drove the major technology advancements around advanced analytics, natural language processing, data visualization and BI in the cloud.
"For six years, the Looker platform has successfully transformed companies by unlocking real business insights at enterprise scale," said Frank Bien, CEO of Looker. "Now, Nick is here to help deliver on our ongoing strategy to expand our platform well beyond traditional BI and analytics. For years, Nick has successfully scaled product and engineering teams. We look forward to his leadership and expertise."
"I recognized immediately that Looker had built a new groundbreaking kind of analytics framework – a complete platform that leverages data at scale in unique ways that can benefit businesses of all sizes," said Nick Caldwell, CPO at Looker. "The flexible platform offers boundless opportunities to build new data applications and seamlessly deliver data into workflows of virtually any business function. I'm excited to get started and to build upon the great work this team has already delivered."
Nick holds a B.S. in Computer Science and Electrical Engineering from MIT, an M.B.A. from U.C. Berkeley Haas, and holds 10 patents related to natural language processing. He is a board member for /dev/color, a non-profit whose mission is to maximize the impact of Black software engineers. He is also founder of Color Code, a scholarship fund dedicated to future leaders of color in technology fields.
###
Tagged Looker