Companies
$50M THRIVE Business Park in Salinas aims to be the premier Ag Tech hub in the Western US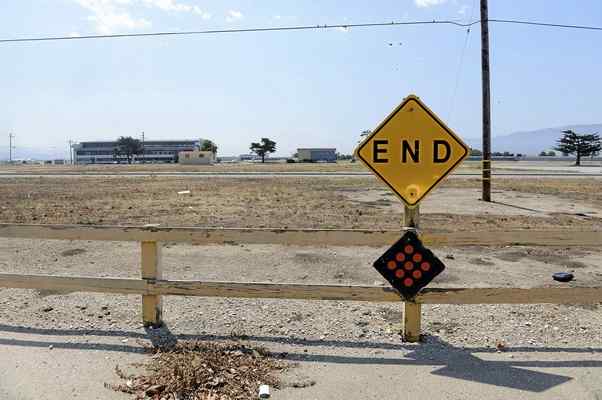 By James Herrera
Monterey Herald
July 24, 2018 — Salinas, CA
(Photo above: Looking south at the Salinas Airport from the proposed site for a $50 million THRIVE Business Park. Credit: Vern Fisher – Monterey Herald)
[Editor's note: Santa Cruz Tech Beat previously published SVG Partners unveils plans for the THRIVE Business Park in Salinas and expanded THRIVE-X University Challenge and Accelerator Program (6/27/18).]
In a bid to provide a hub for Agricultural Technology and state-of-the-art warehouse and distribution, Silicon Valley Global Partners is set to build its $50 million THRIVE Business Park in Salinas adjacent to the Salinas Municipal Airport.
"Currently we have a 1 percent vacancy rate in Monterey County," said Michael Bassetti, Cushman & Wakefield real estate director. "Momentum is growing, the economy is strong, and industrial space is in demand. The time is right to build it."
SVG Partners, in collaboration with the city of Salinas, Borelli Investment Company, and Swenson developers and contractors, will develop the 206,000-square-foot flex research and development and warehouse/distribution center. Cushman & Wakefield will be the real estate company marketing the property to potential tenants.
THRIVE Business Park will consist of nine industrial buildings – six will be for research and development and incubator ventures, and three buildings will be built for warehouse and distribution.
"Ground has not been broken yet, we're about a year out," said Ralph Borelli, chairman Borelli Investment Company. "We still need to get through the entitlement process with the city."
Additionally, the California Environmental Quality Act process and dealing with infrastructure issues is also part of what has to be accomplished.
Bassetti said the entitlements should take about 10 months, and ground should be broken on Phase I in early summer of next year with the first phase being delivered in the spring of 2020.
The plan for the new industrial park, the first to be built in Salinas in over a decade, was announced at the 2018 Forbes AgTech Summit in Salinas in June where "the response was extremely positive from the attendees."
Continue reading article here: http://www.montereyherald.com/article/NF/20180720/NEWS/180729991
###
Tagged agtech, Salinas, Thrive Accelerator