Companies
Santa Cruz Tech Beat celebrates FIVE years!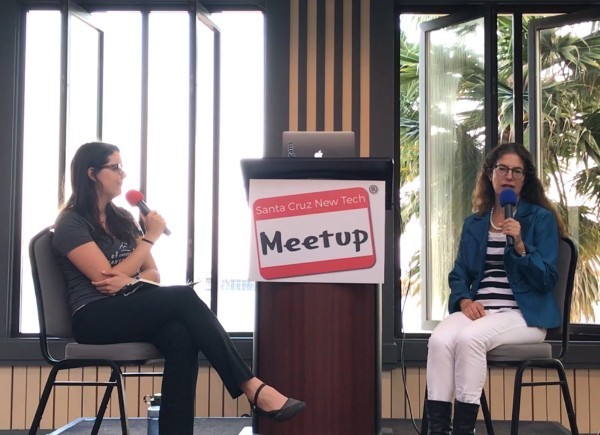 By Sara Isenberg
Founder, Publisher, Editor-in-Chief, Santa Cruz Tech Beat
June 7, 2018
(Photo above: Amanda Rotella, left, Economic Development Coordinator with the City of Santa Cruz, interviews Santa Cruz Tech Beat Founder, Sara Isenberg, at the June 6, 2018 Santa Cruz New Tech Meetup. Credit: Matthew Swinnerton)
"Rapid Fireside Chat" kicks off the celebration of FIVE years of publishing Santa Cruz Tech Beat
Want to receive our weekly email digest (free)? Go to our home page and enter your email address under "Sign up for our weekly email digest!"
Thanks to Matthew Swinnerton of Santa Cruz Works for this video.
###
Tagged Sara Isenberg