Companies
Women of Data: Interview with Margaret Rosas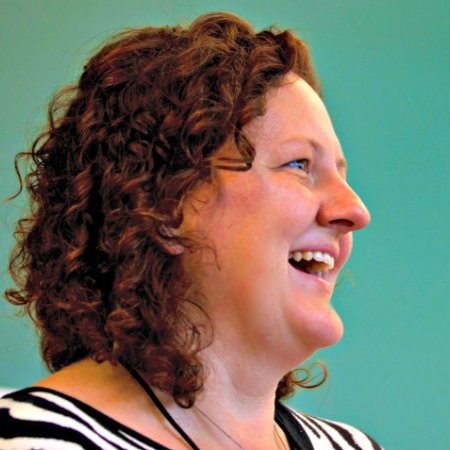 By Kelly Payne
Looker Marketing
March 13, 2018 — Santa Cruz, CA
(Photo above: Margaret Rosas is a long time pillar of our local community. Source: LinkedIn)
[Editor's note: Margaret Rosas had a very instrumental role in the initial conception of Santa Cruz Tech Beat. Scroll down to Finding the Tech Beat in Don't let anyone tell you tech is new in Santa Cruz! (April 23, 2015).]
"Gut instincts and hunches are great things to tune into. But they become even more powerful when you are able to support them with data."
This week, we are very excited to share the perspective of Looker's very own Margaret Rosas. Since joining Looker over five years ago, Margaret has worn many hats: from release manager to chat analyst to community organizer. Today, Margaret heads up Looker's Department of Customer Love, the global group of chat support analysts.
In addition to scaling Looker's DCL, Margaret is a long time pillar of her local community. She connects her two passions – entrepreneurship and technology – by helping to promote burgeoning talent across the Santa Cruz Community with organizations like TechRaising and Santa Cruz Works.
Margaret, can you tell us a bit about your background and how it lead you to get into a career in data?
I'm an accidental technologist, but a native data nerd. Growing up I didn't gravitate to technology so much, but I was always asking questions about how many people did what, what is popular in different locations, and how did the tabloids justify what their headlines claimed. I wanted to see the data long before I ever knew what the word meant.
But I didn't connect computers to my data questions until I learned about this little thing called the internet. I was awestruck by the potential to connect people to each other —- the potential of the human network had me at hello world. I started a mad dash to learn how to code and learn every internet protocol I could because I was suddenly determined to be an internet pioneer.
What advice would you give to other women who are interested in pursuing a similar career path to yours?
Understand what drives and motivates you to contribute your best self. Be a sponge for learning new technologies. Learn SQL, it's the language of data and you will want that foundation no matter how your career unfolds.
What can women in the workplace do today to help build the foundation for successful careers?
What has been the biggest surprise in your career?
What are some of the biggest challenges in leading today? How are you thinking about dealing with those challenges?
Do you think that data can help build a more diverse and equal workplace? How so?
How do you think individuals can use data to advance their ideas or careers?
Continue reading article here: https://looker.com/blog/women-of-data-margaret-rosas-looker
###
Tagged Looker