Companies
Santa Cruz New Tech Meetup Celebrates 10 Year Anniversary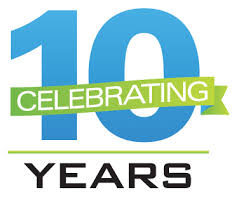 (Contributed)
January 23, 2018 — Santa Cruz, CA
10 YEAR ANNIVERSARY, Chris Thornberg, Guy Kawasaki, Marilyn Walker, Future of AI, Betterfinds, Amazon, Triton, Vocasso
Santa Cruz New Tech Meetup
Wed Feb 7, 6-9pm
Cocoanut Grove
RSVP here.
This event marks our 10 year anniversary! We are celebrating with an extraordinary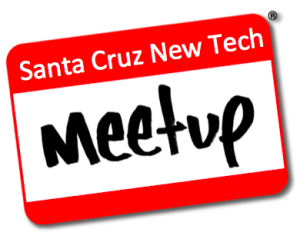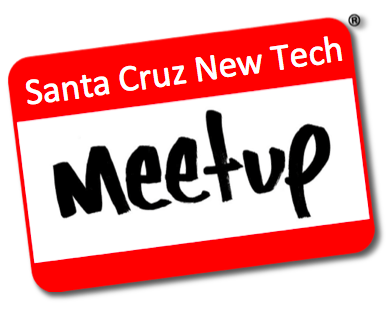 line up of speakers:
Fireside Chat with Guy Kawasaki and Marilyn Walker: Guy will interview Marilyn Walker, Professor of Computer Science at UCSC. Marilyn has worked with Google and AT&T on AI for conversational agents. Her more recent projects include an AI that can detect sarcasm and humor. Hmmm, I wonder if it can detect Wise Guy nuances…?
State of Santa Cruz Tech / Chris Thornberg: the Santa Cruz Workforce Development Board presents Chris Thornberg who present in his always entertaining manner why Santa Cruz has such a vibrant tech ecosystem.
BetterFinds / Jonathan Lo: if you are like most Americans, you have $2-5,000 of "stuff" laying around your house. Give it to BetterFinds who will sell it for you, and donate the proceeds to your favorite charity.
The Future of AI / Sam Lessin: podcast luminary and CEO of FIN, Sam will give us the low-down on AI, and what it means to us in the very near future.
Triton / Simba Khadder, Ryan Brounley: two recent UCSC grads have rocketed to stardom with their AI for product recommendations.
Amazon / Thomas "Elvis" Jones: what are giant e-commerce companies like Amazon doing with AI? All ears, listen to Elvis.
Vocasso / Ryan McVicker: this unique application uses AI to provide a voice for the speech impaired.
Learn about hot new technologies and mingle with 400+ fellow entrepreneurs, investors, bloggers, and tech enthusiasts. Doors open at 6:00pm for networking and food, presentations start at 7:00pm. Admission is $15 online, or $20 at the door. Students with valid IDs pay $10 at the door. Event fees include food, and LIVE MUSIC by Cruz Control.
###
Tagged Santa Cruz New Tech Meetup