Events
August Tech Meetup is sure to lift the summer fog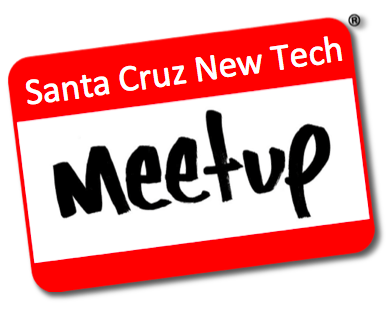 (Contributed)
July 28, 2016 — Santa Cruz, CA
[Editor's note: I'm bummed because the Tech Meetup is my favorite professional event to attend each month, however I'll be on vacation for this one, so have a great time, and send me any news tips.]
Learn about hot new technologies and mingle with 250+ fellow entrepreneurs, investors, bloggers, and tech enthusiasts.  Doors open at 6:00pm, presentations start at 7:00pm. Entry fee is $10, and includes food, beverage, and live music. RSVP here: http://www.meetup.com/santacruznewtech/events/231598002/ 
The meetup's Community Announcements will include Heather Putnam, the new Executive Director of Santa Cruz Works.
Alex Wolf, the new Dean of UCSC Baskin School of Engineering, will talk to us about his plans for the 2016 and beyond.
Rupert Hart, the author of "The Future Just Arrived", and Paul Rosenfeld of iVMedia will explain crowdfunding under Title 111.
Invoice2go – the #1 platform enabling small businesses to create and send professional invoices from any device.
iControl / Wayne Fenton – learn about the best wi-fi, home or office security camera and home automation system…and attendees will have the chance to win a system!
Smith Micro / Victor Paredes – the all new 2D animation software will make it's public launch at the SCNT MeetUp.
Pearl Auto / Saket Vora – what happens when 50+ Apple engineers and designers get together.  Learn all about this new Scotts Valley based company.
###
Tagged Santa Cruz New Tech Meetup