Companies
Q&A: Maya Delano reflects on returning to NextSpace after the acquisition by Pacific Workplaces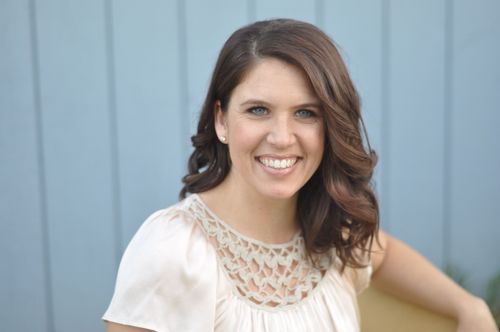 By Sara Isenberg
Founder, Publisher, Editor-in-Chief, Santa Cruz Tech Beat
January 18, 2018 — Santa Cruz, CA
(Photo above: Maya Delano is the Community Manager of NextSpace Santa Cruz. NextSpace was acquired by Pacific Workplaces in 2017. Contributed.)
[Note: Santa Cruz Tech Beat published Now it's official: Pacific Workplaces Expands Portfolio with NextSpace Acquisition (7/18/17).]
Last summer, NextSpace Santa Cruz members wondered what was in store when we learned that Pacific Workplaces was acquiring NextSpace. It was a relief to eventually see that the new owners wanted to build upon the existing brand and invest in growing the membership. One key element of that was to rehire Maya Delano as Community Manager. In this Q&A, Maya reflects on her return to NextSpace.
SCTB: You used to work at NextSpace Santa Cruz as Community Manager, then you didn't, then NextSpace was acquired by Pacific Workplaces. What did you do while away and why did you return?
MD: I had the honor of working at NextSpace from 2013-2016. One of my main roles at NextSpace was to provide tools and resources to help entrepreneurs and small business succeed. It was finally time for me to focus on my own passion projects. I started a Meetup called the Side Hustle and created workshops to help women gain clarity on their career goals. Hosting the Meetup and teaching my workshops at NextSpace was a natural fit. It also allowed me to stay in touch with the community and get to know Pacific Workplaces. They are a great company. A new position became available and the rest is history.
SCTB: What is Pacific Workplaces and where are they headquartered? Is NextSpace a typical or unique acquisition for them? Did they acquired any other NextSpace locations besides Santa Cruz?
MD: Pacific Workplaces, or "Pac," is a Bay Area company that provides on-demand access to part-time and full-time furnished office space, meeting rooms, coworking spaces, and virtual offices. Coworking spaces are a new type of acquisition for them as they understand how important a role community and coworking will play in the future of work. In addition to Santa Cruz, they also acquired two of my favorite other NextSpace locations: San Jose and Berkeley.
SCTB: What was it like to come back to NS after the acquisition?

MD: It was so exciting to return!  My first order of business was to get our community programming back on its feet like our NextTalk series, building our Happy Hour attendance and brainstorming new events for the space. It's the same wonderful community, but it made me truly understand how important a role the Community Manager plays in creating a healthy and happy coworking space that people want to return to again and again.
SCTB: What are the challenges ahead for coworking in Santa Cruz, in general?
MD: When we started in 2008 we were one of the first coworking locations in the nation. Now Santa Cruz has a handful of coworking locations to choose from. I think it's important for each coworking location to define its niche market and cater to its audience. In this time of technology and working remotely, NextSpace Santa Cruz not only provides a cool place to work, but specializes in fostering community for our members.
SCTB: What changes have you initiated since your return?
MD: Operational procedures. Smooth operations means happy staff and happy members.
SCTB: What parts of the local ecosystem help the startup community in SC become (or remain) vibrant?
MD: I like to think of NextSpace as the business epicenter for Santa Cruz County. Once you step foot in the building we give you every tool and resource needed to build a successful business.  Our ecosystem connects you to people from the Small Business Development Center, Event Santa Cruz, Santa Cruz Economic Development Dept., Meetup events, TedX, Angels by the Sea, SC Works, KZSC, Downtown Association, Cabrillo College, UC Santa Cruz, and of course, Santa Cruz Tech Beat. I also connect local talent to businesses that are hiring.
SCTB: Is there an easy way to remember that it's Pacific WorkPLACES, not WorkSPACES?
MD: Nope, just very clear pronunciation and lots of repeating. 😉
###
If you wish to republish this article, please follow our Terms of Use.
###
Tagged NextSpace, Pacific Workplaces