Companies
Q&A: AI for dogs? What's the Companion story?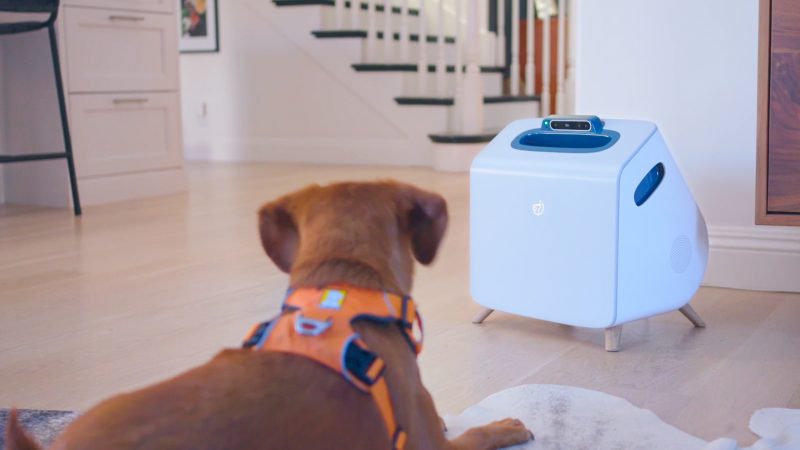 By Sara Isenberg
Founder, Publisher, Editor-in-Chief, Santa Cruz Tech Beat
May 6, 2021 — Santa Cruz, CA
I love tips and I received one recently (thanks, Sol!) that a startup focused on AI training for dogs called Companion has a solid Santa Cruz connection (several, in fact). So I reached out and connected with Tim Genske, Companion's VP of Engineering, to find out more about this company.
Santa Cruz Tech Beat (SCTB): What's your connection to Santa Cruz?
Tim Genske (TG): I moved to Santa Cruz county in 1996, and have worked at a number of local startups. I spent about 7 years at LightSurf in downtown Santa Cruz, and I was also VP of Engineering at Griddata, which started out at NextSpace. I also spent some time consulting with Sol (Lipman, Ya Doggie) and his team at NextSpace. While I moved to Los Gatos for a couple of years, I've returned to Santa Cruz county full time.
SCTB: What are you working on now, and what's your role?
TG: I joined Companion two years ago, and I'm VP of Engineering at Companion. I manage all of our hardware and software engineering activities. Our goal as a company is to improve the human-animal bond. We are using AI and a custom dog treat launching system to provide fun and engaging training for your dog.
SCTB: Companion has received funding. What's the story?
TG: We've raised $8M to date from leading investors and strategics, including the world's largest pet company (Mars), frog design, Institutional VCs and some of the most respected names in animal welfare, including Michelson Found Animals foundation.
SCTB: That's impressive. I don't have a dog but, if I did, when could I purchase a custom dog treat launching system? I do have a cat. Any plans for a cat product?
TG: We just invited the public to reserve a unit at www.joincompanion.com and we will start shipping those units in early summer. Cats are one of our top feature requests! We are excited to work with all of our furry friends over time, but we don't currently have a timeline for it.
SCTB: Woot for Cats! Dog AI? Is there a story behind why John Honchariw (your founder) decided to start Companion?
TG: John started Companion to better understand the animals we love around us! In part because it's fun and fosters the human-animal bond, but also because we believe understanding drives empathy.
The technology available today is going to massively widen and deepen our understanding of all the animals around us. This is because:
Animals primarily communicate with movement and posture, and,
We now have sensors & compute around us that can perfect perceive, transmit, and remember all of this movement and posture.
We're starting with training. We can't wait to share more on what we've developed.
SCTB: Aside from you, Companion has other Santa Cruz connections.
TG: John worked with Leila Takayama at Google[X] and he cold-emailed Sol after seeing Ya Doggie's website and awesome product. He thinks the world of both of them and they are formally on the advisory board of Companion.
In addition to running a lot of activities out of my garage during the pandemic, we had a mechanical lab in Soquel prior to the pandemic. The treat launch system originated in the Soquel lab. Santa Cruz county made a big contribution to the hardware design of our product.
SCTB: What's the backstory behind the connection Sol, and the Ya Doggie folks?
TG: The funny story is that John had connected to Sol prior to me joining Companion. None of us made the connection that we all knew each other until after I had joined. I had worked with Sol and some of the Ya Doggie team at NextSpace, as well as at AOL, which bought Sol's startup. The tech space is often a small world.
SCTB: Ok, so how does Companion work? Let's watch the video.
###
Tagged Companion, NextSpace, Tim Genske, YaDoggie