Companies
What's Next for NextSpace?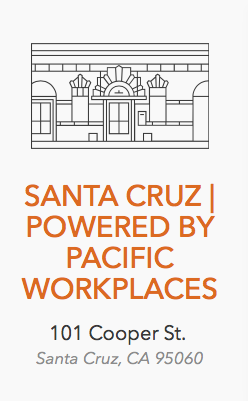 By Sara Isenberg
Founder, Publisher, Editor-in-Chief, Santa Cruz Tech Beat
June 29, 2017 — Santa Cruz, CA
Pacific Workplaces, operator of shared workspaces throughout the Bay Area, has acquired NextSpace Santa Cruz, NextSpace Berkeley, and NextSpace San Jose.
Pacific Workplaces has 20 workspace locations under management in California, mostly Northern California, under the brands Pacific Workplaces and Enerspace Coworking. The acquisition is effective July 1, 2017.
The NextSpace brand, and what it stands for, will now become part of the Pacific Workplaces portfolio. Pacific Workplaces has purchased NextSpace's assets and formed a new LLC. In addition to purchasing the brand "NextSpace," they've purchased all of NextSpace's social media channels and website.
NS CEO, Kurt Grutzmacher, will pursue other opportunities after the transition.
"Our members, community, and employees are very important to us. NextSpace board of directors and management felt this was in the best interest for everyone involved. We're very excited about the future of coworking and the value that Pacific Workplaces brings to these locations," Grutzmacher said.

Stay tuned for more information as it becomes available.
###
If you wish to republish this article, please follow our Terms of Use.
###
Tagged NextSpace