Companies
Jen Grant, CMO, on the importance of the human touch in marketing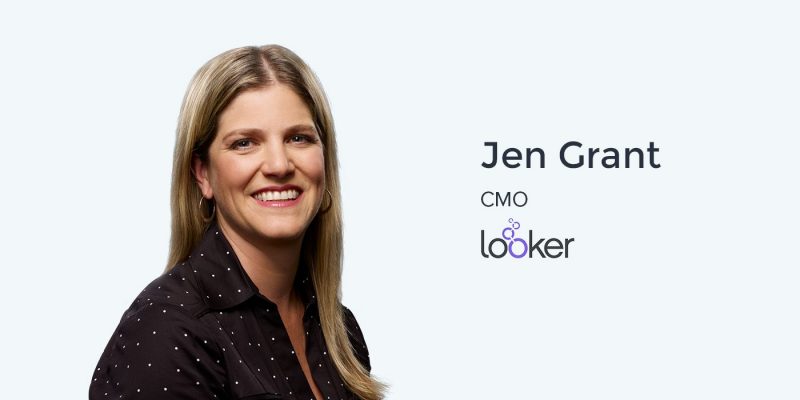 (Source: Instapage)
December 21, 2017 — Santa Cruz, CA
Jen Grant is the CMO at Looker, a leading business intelligence company, valued at $850 million as of March 2017. Prior to Looker, Jen spent the last 15 years building powerhouse brands from the ground-up. As the first executive marketing hire at Box, she oversaw its growth from a small "consumer back-up" start-up to an industry-leading enterprise content collaboration company used by the majority of the Fortune 500.
After Box, Jen spent a few years advising Homebrew's portfolio, on the board of directors of nonprofit K-12 Team, and led the rebranding of Elastic as CMO. Prior to Box, Grant spent 4 years at Google leading the Google Apps EDU, Gmail and Book Search marketing teams.
Here are some of the topics discussed in this episode.
Create Face-to-Face Opportunities
With so many of our marketing channels existing primarily in the digital space, it's easier to forget the importance in-person interaction with our clients and potential customers.
"We're starting to see the face-to-face stuff as performing better. And it used to be like, 'Ugh! Events are so expensive. We can only do so many.' Now what we're seeing is medium to small events where you really get this face-to-face interaction and you bring in one of your executives or you bring in an author from a book about data or something like that and you get fifteen people or twenty people in a room. You couldn't touch those people through email but they will come to an event because they want to meet other data people and that is really compelling…They like to talk to people. And we can't walk away from the human factor of what marketing is about. "
These small demand generation and lead nurturing events allow for a higher touch opportunity that simply isn't possible through strictly digital marketing channels.
The Human Touch in Marketing
Even your product is the market leader in your industry and, the people behind your product are likely the x-factor that drives much of the success.
"Yeah, it's experiential marketing but it's also like the human touch. It's something about getting back to basics, you know, it's an interesting phenomena. I think it's happening because people are sick of the digital world. They're sick of, like, a Facebook ad or a LinkedIn ad. They still respond to them if it's something educational: 'You know, I'm going to download a comparative report. Here's the industry expert who says a thing; I might read about that.'
Continue reading article here: https://instapage.com/podcast/jen-grant-looker-cmo
###
Tagged Looker