Companies
How Dollar Shave got rid of its data analytics bottleneck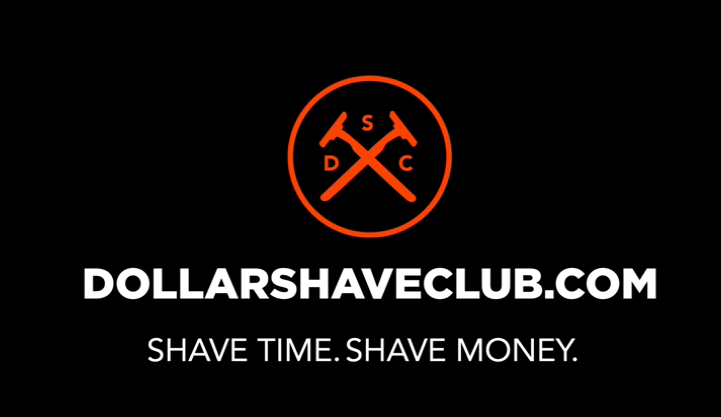 by Nancy Gohring
Citeworld
Looker helps Dollar Shave Club shave time and shave money
Dollar Shave Club, the company with the hilarious viral video that launched the startup into the spotlight, was missing opportunities to learn from its data due to a common bottleneck. Earlier this year it started using Looker and the result is a real impact on the bottom line.
If you somehow missed that video ("Do you think your razor needs a vibrating handle, a flashlight, a backscratcher and 10 blades? Your handsome-ass grandfather had one blade – and polio."), Dollar Shave Club lets you sign up for as little as $1 a month to get razor blades shipped to your door automatically.
The company collects loads of data about email promotions, the impact of changes to the Web site, volume of customer requests for help, and churn. But in many cases, it wasn't able to take advantage of that data. That's because the company had a bottleneck that will sound familiar to many people who have used traditional BI tools or who have tried to make sense of data without any tools at all.
All reports flow through Juan
"We have a developer named Juan and any reports we needed would flow through him," said Todd Lehr, senior vice president of engineering at Dollar Shave Club. "If we needed insight into the way a new feature was functioning or insight into an email, it would go through Juan."
For reports that users might want to access on a recurring basis, including reports that would track the performance of new Web site features, Juan would spend about a week building a new report. Typically, he'd pull the data from a database and dump it into Excel. From there, a line-of-business person would do their best to interpret the data, Lehr said.
"When he got backlogged, our team didn't have access to data immediately. So if we launched a new feature and Juan was working on something for the ops department, we'd have to wait a couple of days to validate that our feature was working," he said.
Lehr started investigating ways to solve this bottleneck problem. He looked into products like the cloud BI offering from GoodData but decided using those tools still required too much overhead. To make certain kind of changes, Dollar Shave would have had to reach out to GoodData and wait for them to help, he said.
He also wanted a relatively easy setup to get started using a new data analytics product. "We didn't have the resources to do complex ETL [extract, transform, load] at the time," he said. Most of the products he looked at required users to have an ETL solution in place, he said.
Then Lehr happened to read about Looker on Hacker News and he decided the product sounded like it would meet most of his needs.
Getting started
Once Dollar Shave settled on Looker, it took about two weeks to implement the product and another two weeks to create data models. "The cool thing about the data models is it wasn't my team building them but one of our data analysts on the operations team," Lehr said. "They go in and build these data models out, without any dependence on the engineering department."
Dollar Shave runs its MySQL database in Amazon Web Services and has an SSL tunnel to a Looker appliance managed by Looker. Lehr said he notices no latency at all while using Looker.
Now, around 25 percent of Dollar Shave's 70 workers use Looker on either a daily or weekly basis. Around 40 percent of the staff gets a daily email created from Looker reports that include updated data on various company stats.
Here's one example of how being able to easily analyze data using Looker has directly impacted the bottom line at Dollar Shave. The company had a program where it sent samples to customers as a way to entice them to buy new products. "We found that blanket sampling is very costly," Lehr said. But the company didn't have a way to analyze data in a way that might help it better target the samples.
Once Dollar Shave started using Looker, it discovered that customers who buy the Shave Butter product are more likely to buy other products as well. It started sending samples only to Shave Butter customers and now achieves a 100 percent ROI on its sampling program, Lehr said.
Dollar Shave's cyber marketing team also uses Looker to study the company's email programs. The head of that team is able to use Looker to do A/B testing of email campaigns. "She's always trying to increase take rates and reduce churn," Lehr said.
How did the head of the cyber marketing team test the success of email campaigns before Looker? "She didn't actually test it. We didn't have the resources," he said.
Dollar Shave's customer service team also uses Looker to track the volume of help tickets. If, say, 25 percent of tickets are unresolved at the end of the day, the team can add an extra shift or otherwise reallocate resources to make sure a bigger backup doesn't occur.
The customer service team also uses Looker to track the relationship between help requests and churn. If, for instance, they notice that shipping errors are leading to lost customers, they can recommend optimizing the shipping process.
Continue reading article here: http://www.citeworld.com/article/2837072/big-data-analytics/how-dollar-shave-got-rid-of-its-data-analytics-bottleneck.html
###
Tagged Dollar Shave Club, Looker