Companies
CEO Spotlight: Joe Burton of Plantronics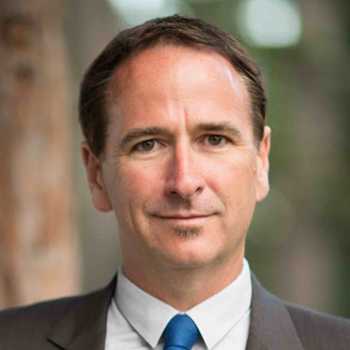 (Source: KGO Radio)
September 7, 2017 — Santa Cruz, CA
(Photo above: Joe Burton is President and Chief Executive Officer of Plantronics.)
[Editor's note: Santa Cruz Tech Beat reported on the retirement of Plantronics CEO Ken Kannappan (8/2/16).]
For this week's "CEO Spotlight" segment we changed it up a bit. Instead of talking to a startup leader host Ethan Bearman interviewed Joe Burton, the CEO of Plantronics, an audio pioneer and global leader in the communications industry since their creation in 1961.
Does "One small step for man, one giant leap for mankind" sound familiar? The famous quote spoken from the moon by Neil Armstrong in 1969 was communicated through a Plantronics headset, designed and built at the company's headquarters in Santa Cruz, California!
Although the company has been around for nearly half a century, Burton didn't come on the scene until 2011 when he assumed the role of senior vice president and chief technology officer. He has been climbing the ladder to the top ever since, successfully attaining the title of CEO about a year ago.
Burton, who described his advancement through the company as untraditional, getting his start as an engineer, said his background has offered him a unique perspective and taught him the importance of the interpersonal aspects of business, something engineers notoriously put on the back burner.
"Anytime you're building a product or creating service it really is a collection of people working together to bring that to market and satisfy the customers needs," said Burton. "Understanding everybody that I work with and seeing the customers as humans not as numbers. I think is just the single biggest thing I would've changed earlier." 
Other advice from Burton? Relentlessly focus and know your customer, never stop learning, take feedback and don't let your passion for your idea blindside you from other, potentially better, routes that could lead you to the same outcome.
Listen to the full KGO Radio segment here: http://www.kgoradio.com/2017/09/07/ceo-spotlight-joe-burton-of-plantronics/
###
Tagged Plantronics