Companies
Consumer Technology Hall of Fame honors Plantronics wireless expert for invention of bluetooth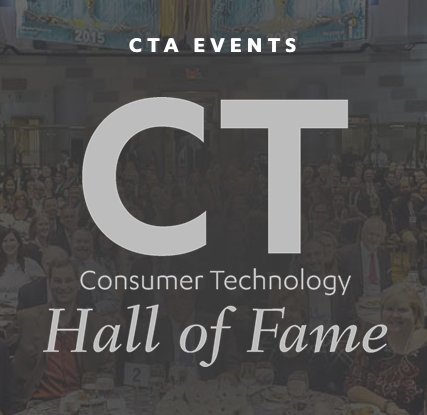 (Contributed)
November 10, 2016 — Santa Cruz, CA
Doctor Jaap Haartsen recognized for advancing innovation as the 'Father of Bluetooth'
Plantronics today announced that wireless systems expert, Dr. Jaap Haartsen, has been inducted into the 2016 class of the Consumer Technology Association's prestigious Consumer Technology (CT) Hall of Fame for his development of Bluetooth® technology and the extraordinary impact it has made on society.
Bluetooth has grown into the global standard for short-range wireless capability and is a fundamental component of connectivity in the majority of consumer electronic devices in use today. According to Frost & Sullivan, shipments of Bluetooth-enabled devices will exceed three billion by the end of 2016, and by 2020 there will be over 12 billion in market.
"It's an honor to be chosen for inclusion in the Consumer Technology Hall of Fame," said Dr. Haartsen. "Bluetooth was first inspired by how all the instruments in orchestras play notes that 'fit together' so it is especially gratifying to see it evolve to become such an integral part of our everyday lives."

"On behalf of Plantronics, I'd like to offer Dr. Haartsen our heartfelt congratulations on this well-deserved recognition," said Joe Burton, President and CEO, Plantronics. "The invention of Bluetooth triggered a cascade of innovation and technological advancements that have touch billions of people's lives, by fundamentally changing how we work, connect, and communicate. I couldn't be more pleased to have Jaap as part of our team as we explore new opportunities to deliver relevant and purposeful communications solutions to our customers."
For more than 25 years, Haartsen has been active in the area of wireless communications and during this time he helped create the Bluetooth Special Interest Group (SIG), which has promoted the adoption of this technology.  As chairman of the Air Protocol specifications group, he played an important role in obtaining worldwide regulatory approval for Bluetooth, which paved the way for the success this technology holds today. Haartsen is currently the senior expert on wireless systems for Plantronics where he is involved in applied research, specifically working on advanced systems and technologies for the next-generation of wireless products.
Haartsen and fellow inductees of the CT Hall of Fame Class of 2016 were formally honored during an awards dinner on November 9, 2016 at the Rainbow Room in New York. The CT Hall of Fame pays tribute to the leaders who have advanced innovation and laid the cornerstones for today's most prominent products and trends. Created in 2000, the Hall of Fame honors industry professionals ranging from business executives, inventors, distributors and retailers who embody the spirit of invention that is fueling technology.
Visit www.cta.tech/Events/Awards/CT-Hall-of-Fame.aspx for a complete list of CT Hall of Fame inductees and their contributions to the industry.
###
Tagged Plantronics