Featured
City of Santa Cruz Economic Development Office releases guide to help freelancers get started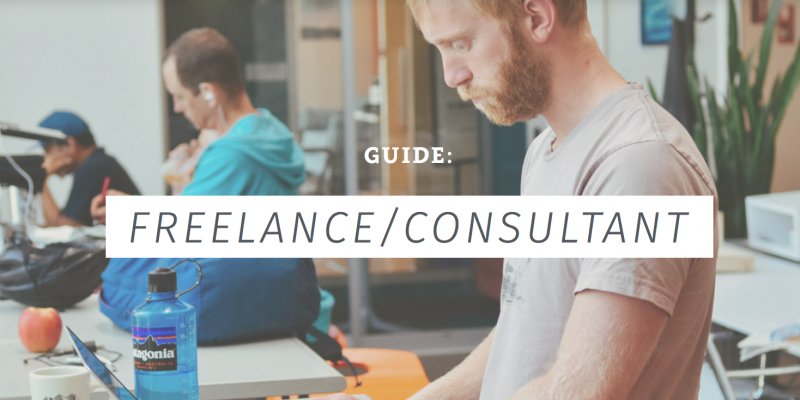 By Sara Isenberg
Founder, Publisher, Editor-in-Chief
August 24, 2017 — Santa Cruz, CA
The City of Santa Cruz Economic Development Office (EDO) has just released a guide filled with how-to information, recommendations, and tips on starting a freelance/consulting gig in Santa Cruz.
The online guide — which includes a downloadable PDF — is broken into sections, each of which includes a checklist. As well, pointers to additional resources are provided, including to SizeUp Business Analytics, business license information, zoning information, finding space, County of Santa Cruz resources, Small Business Development Center (SBDC), and more.
"As advocates for businesses in the City of Santa Cruz our goal is to provide the tools and resources entrepreneurs need to launch and grow their businesses. We created the Business Guides as an extension of the Business Roadmap tool we launched last year. The Guides focus on the same four steps found in the Business Roadmap – Plan, Permit, Launch, and Grow – and are tailored specifically to unique business types that are most common in the City of Santa Cruz. We launched our first Business Guide for Retail businesses earlier this year and we are exciting to now be releasing our second for Freelancers and Consultants. The Freelance/Consulting Guide is intended to help entrepreneurs navigate the process from writing their initial business plan, to obtaining Zoning Clearances and Businesses, and then seeking clients and growing their business. We will continue to release more guides throughout the year in an effort to make it easier for businesses to access the information they need 24/7 on our website ChooseSantaCruz.com." — Rebecca Unitt, Economic Development Coordinator at EDO.
Guide sections include:
Business Plan
Business Structure
Choosing a Name
Choosing a Location
Fictitious Business Name
Zoning Clearance
Business License
Seller's Permit
Celebration
Solicit Work
Grow
###