Companies
City EDO seeks input from local tech businesses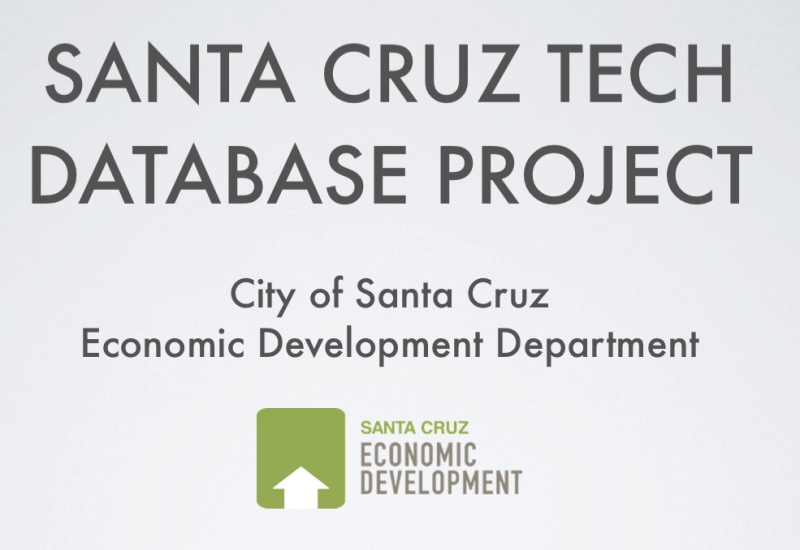 By Rebecca Unitt
City of Santa Cruz Economic Development Department
A database of tech companies in Santa Cruz
The Santa Cruz Economic Development Office (EDO) has been working for the past several months to develop a database of technology companies in the City of Santa Cruz as well as those companies in the larger region who are involved or influential in the technology ecosystem in our community. The purpose of this project is to gain an understanding of how large and diverse the tech industry really is in Santa Cruz.
The business data for this project has come from several sources including the City of Santa Cruz business license database, Cruzio and NextSpace coworking spaces, Santa Cruz Works, and Santa Cruz Tech Beat.
Through our data collection process we have been able to identify 518 businesses, with 448 of those from the City of Santa Cruz and 70 in the larger Santa Cruz region. This research will help us learn more about what sectors of tech are most prominent, identify patterns or clusters, and ultimately allow us to determine how best to utilize our resources to support continued growth of the tech ecosystem.
Invitation to take EDO survey
We are asking for assistance in making sure our database is as complete and up to date as possible and would like the

tech community to share their information with us through a short survey we have developed. The survey can be completed at http://bit.ly/SCtechdata. The information collected will be used only for our research purposes.
For questions or more information, contact Rebecca Unitt, City of Santa Cruz Economic Development Coordinator at runitt@cityofsantacruz.com or (831) 420-5157.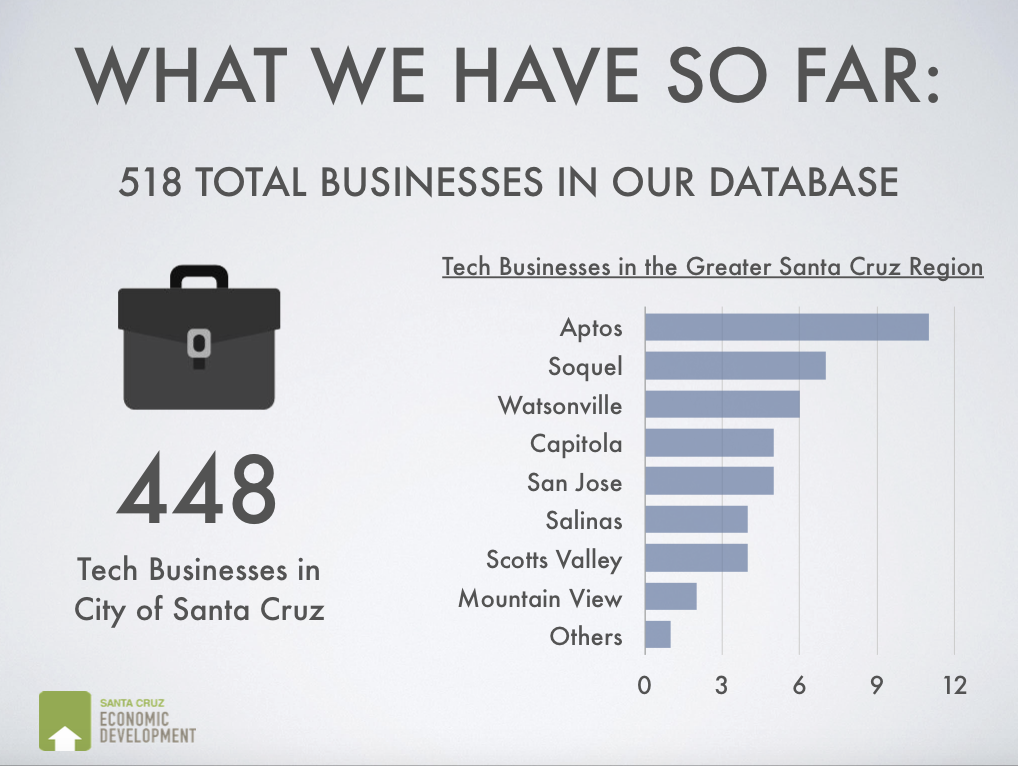 ###