Featured
UCSC Science Communication director sees groundswell of support for field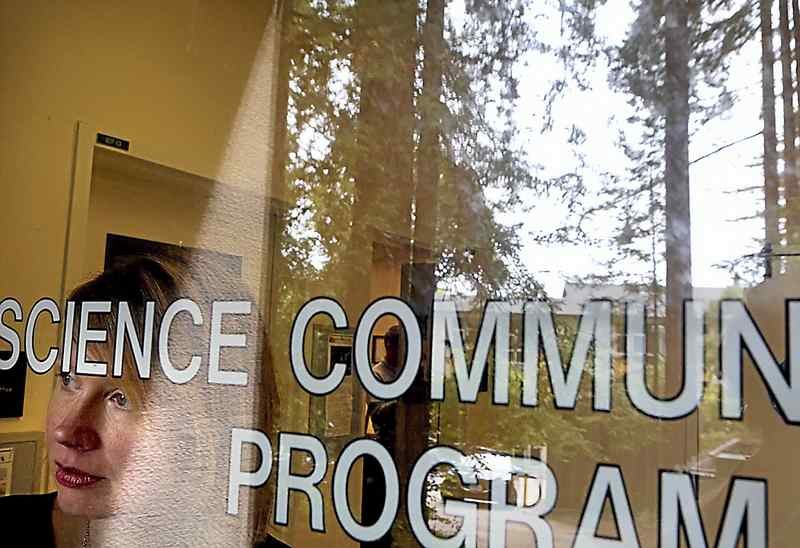 August 3, 2017 — Santa Cruz, CA
(Photo above: Veteran science journalist Erika Check Hayden, senior reporter for Nature and a longtime lecturer at UC Santa Cruz, is the third director of UCSC's Science Communication program. Credit: Shmuel Thaler)
Despite a turbulent media landscape, the new director of UC Santa Cruz's prestigious Science Communication graduate program sees a bright future for the niche field that bridges the gap between researchers and the public.
Veteran science journalist Erika Check Hayden, 40, who took over as director in January, said she sees a "groundswell" in support for science communication.
"In the past ten years we've seen the media landscape have real difficulties that impact scientific coverage," said Check Hayden. "You saw a lot of newspapers shut down their science desk. I think what we're seeing now is a reaction to that with lots of parties saying 'We can't let the level of scientific discourse in the public decline, it's just too important for society.'"
Check Hayden pointed to increased foundation interest—including two sizable grants secured by the UC program in the past year—and a surge in new science-focused digital media companies such as Stat News, launched in 2015 by Boston Globe owner John Henry.
As director, Check Hayden said she hopes to strengthen multimedia curriculum to prepare graduates to tell stories in whichever medium is most effective, whether that be video, podcast, article or infographic.
Continue reading article here: http://www.santacruzsentinel.com/social-affairs/20170725/new-uc-santa-cruz-science-communication-director-sees-groundswell-of-support-for-field
###