Companies
Modern Tribe Case Study: Tuniversity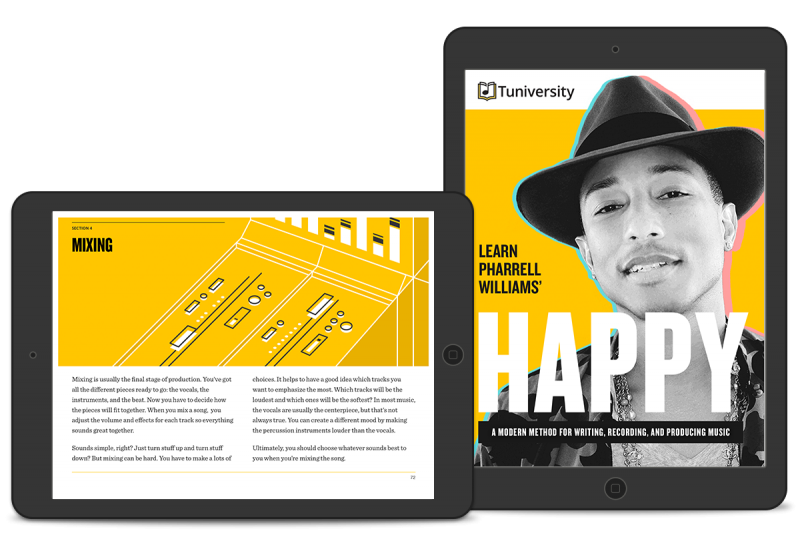 (Source: Modern Tribe website)
June 29, 2017 — Santa Cruz, CA
Music Education Reimagined
With the goal of reimagining music education for students across the world, we worked with Pharrell Williams and his team to design an iBook that would help to reinvigorate school music education, build a site that would help advance and enhance the mission, and equip the Tuniversity team with tools that would make it easy to continue high-impact music education.
Pharrell Williams is a 10-time Grammy-winning producer and recording artist who consistently attributes his meteoric rise to his public school music education. Years playing in the marching band helped Pharrell learn how to capture and communicate his musical dreams. But it's no secret that public school music programs have suffered in recent years, victims of shrinking budgets and competing priorities.
To turn the tide, Pharrell recently joined forces with Brent Paschke and Kiko Doran to launch Tuniversity, a company dedicated to reinvigorating school music education using high-impact multimedia technology and the excitement of today's top hits. Tuniversity's first release is based on Pharrell's "Happy," 2014's best-selling song and winner of two Grammys and an Oscar.
Modern Tribe was hired to design and craft the book and following Apple's approval, build a website that would ultimately be the vehicle to deliver their message and educational curriculum.
Continue reading here: http://tri.be/case-study/tuniversity/
###
Tagged Modern Tri.be