Companies
Coworking Unbound brings free coworking opportunities to Santa Cruz area libraries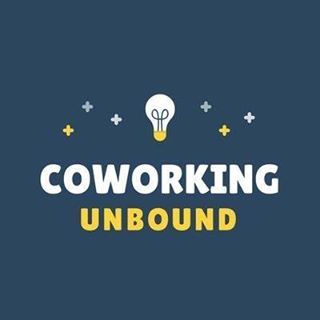 By Sara Isenberg
Founder, Publisher, Editor-in-Chief, Santa Cruz Tech Beat
June 7, 2017 — Santa Cruz, CA
Pilot program at Live Oak Library promotes benefits of coworking to the work-at-home community after successful pop-up events
Coworking Unbound is a community organization whose primary goal is to make coworking accessible to everyone. Founded by Cat Johnson and Iris Kavanagh, the organization is in its early stages, but has already hosted pop-up coworking events at Lupulo, Cruzioworks, Staff of Life, NextSpace and the downtown Santa Cruz public library.
The Santa Cruz Public Library System has just announced a partnership with Coworking Unbound which brings coworking pop-ups 1 pm – 4 pm at the downtown Santa Cruz library on Fridays in June, and 11 am – 3 pm on Thursdays at live Oak starting July 13, 2017.
By 2020, half of the U.S. workforce will be freelancers, independent professionals, or remote workers. This growing workforce now works at home, in coffee shops or in coworking spaces. Coworking offers freelancers, entrepreneurs, small business owners, and remote workers a way to work independently in a collaborative setting, such as a shared office or public space.
Coworking Unbound is bringing free coworking to Santa Cruz Public Libraries. The organization aims to raise awareness of the thriving local coworking ecosystem, including NextSpace, Cruzio, and the Satellite, with a "coworking lite" model at the libraries, starting with the pilot project in Live Oak.
People who participate in coworking find they are often more productive, social, successful, and happier. But not everyone is ready to join a coworking space. Coworking Unbound offers a free alternative to introduce people to the benefits of coworking until they're ready to become paying members at one of the local coworking spaces. The organization also plans to host skillshares, lunch and learns, and networking events as part of the library coworking offerings.
"The Coworking Unbound community includes freelancers, independent professionals, remote workers, creatives, startup founders, community organizers, ideators and more. We welcome everyone to cowork with us. Our goal is to provide the collaborative atmosphere of coworking to a broad spectrum of people who can benefit from the relationships, mutual support and connections essential to creating a thriving business," says co-founder Cat Johnson.
Local developers, Launch Brigade and Scratch Space, are currently building a custom website for Coworking Unbound and are the first major sponsors. Coworking Unbound welcomes other sponsors for both monetary and in-kind donations.
To learn more and get involved, join the Coworking Unbound Facebook group or contact us at welcome@coworkingunbound.co.
ABOUT THE SANTA CRUZ PUBLIC LIBRARY SYSTEM:
The Santa Cruz Public Libraries (SCPL) system delivers information, education, enrichment and inspiration through a network of 10 neighborhood library branches, a web-based digital library, a Bookmobile and community-based programs. SCPL serves children, teens and adults with innovative programming, professional services and community facilities that spark imagination and support discovery. Residents can explore a wide range of interests from academic research, book clubs and literacy programs to digital photography, locally-produced music and local history. Branch locations include Aptos, Boulder Creek, Branciforte, Capitola, Downtown Santa Cruz, Felton, Garfield Park, La Selva Beach, Live Oak and Scotts Valley. Learn more about SCPL at SantaCruzPL.org or via Facebook, Instagram, Pinterest, Twitter and YouTube.
ABOUT COWORKING UNBOUND:
Coworking Unbound is a community organization dedicated to making coworking accessible to everyone. Founded by Cat Johnson and Iris Kavanagh, the organization is currently in its early stages. Our goal is to provide the collaborative atmosphere of coworking to a broad spectrum of people who can benefit from the relationships, mutual support and connections essential to creating a thriving business. https://www.facebook.com/groups/coworkingunbound/
###
Tagged Coworking, Coworking Unbound