Companies
Local writer Cat Johnson publishes Coworking Out Loud, a guide to content marketing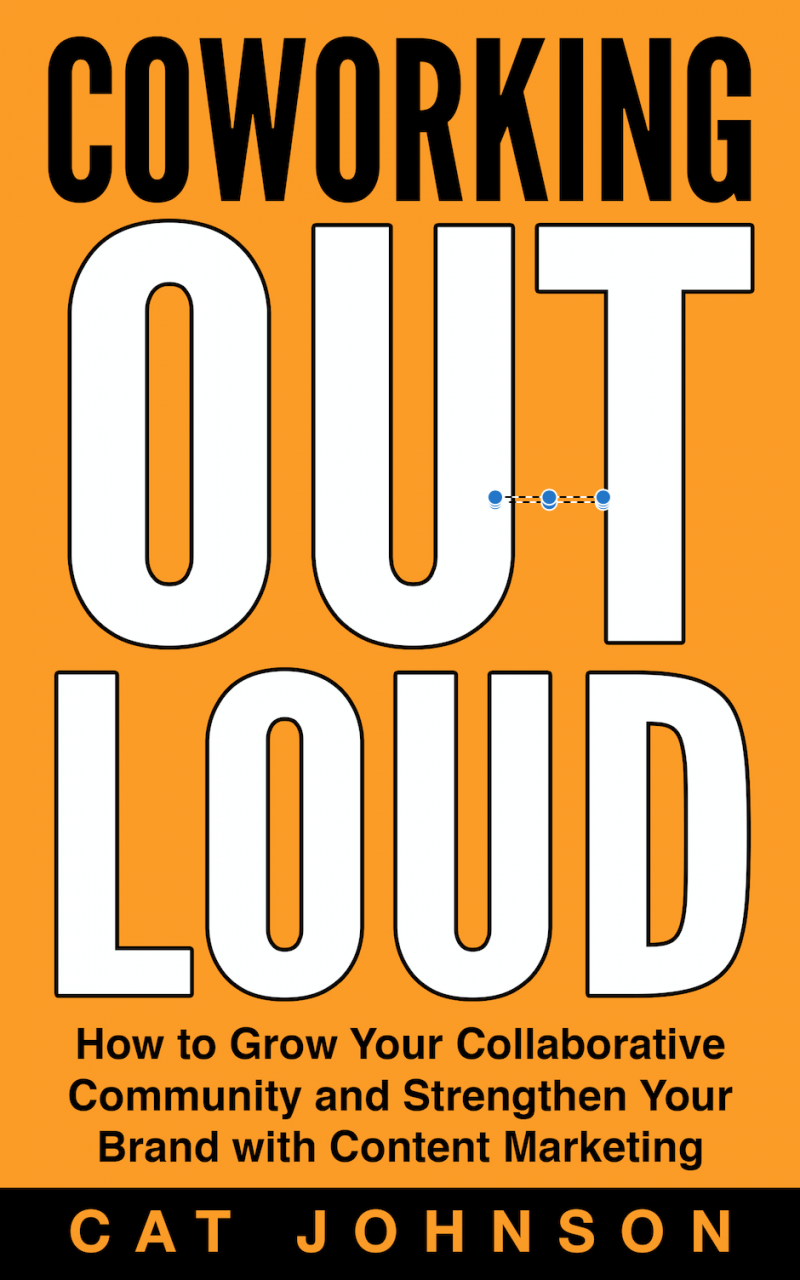 By Sara Isenberg
Founder, Publisher, Editor-in-Chief, Santa Cruz Tech Beat
March 2, 2017 — Santa Cruz, CA
Local writer and content strategist Cat Johnson recently released Coworking Out Loud, an ebook guide to content marketing for coworking spaces and collaborative teams.
Johnson is a regular contributor to Shareable and Good Times. Her writing has appeared in dozens of publications, including Yes! Magazine, Triple Pundit, Mother Jones, UTNE Reader, No Depression, GOOD and Lifehacker.
In Coworking Out Loud, Johnson shares pro tips and insights to help community-focused businesses and organizations launch and execute a content marketing strategy.
The following is an excerpt from the ebook:
To harness the power of content marketing, you need to learn to love SEO.

When you hit publish on a post and share it via social media and your newsletter you'll ideally see a spike in traffic. If you optimize your post for search engines, however, readers will continue to find the piece after that initial push.

SEO is both art and science. In the web's early days, black hat strategies, such as keyword stuffing, text cloaking and spamming blog comments with links back to your site were common. But Google algorithms, which are changed a whopping 500-600 times per year, are now too smart for junky tactics like that—and that's a good thing for content creators.

Google rewards high-quality, keyword-rich posts that are valuable to readers. The aim of the search engine is to serve up the most relevant content possible. Rather than trying to game Google, stay focused on creating high-quality posts that provide valuable information to your target audience. This is the best way to get Google to notice you.
In its first three days, 163 people downloaded Coworking Out Loud from Amazon. The book can be viewed on any device using the Kindle app.
Johnson is a longtime Santa Cruzan who works with organizations around the world on content creation and marketing. She blogs about coworking, is passionate about community, and is a regular at NextSpace Santa Cruz.
More information at catjohnson.co.
###
If you wish to republish this article, please follow our Terms of Use.
###
Tagged Cat Johnson, Coworking