Events
What do Verve, LifeAid, Humble Sea, Conscious, OutSite, CruzFoam, Novatuer, Mountain Sea Adventures have in common?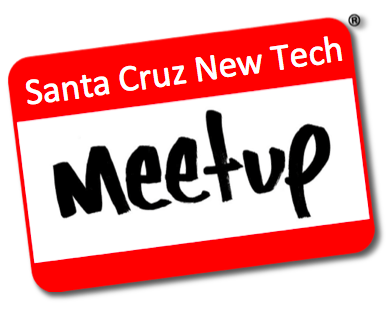 (Contributed)
April 27, 2017 — Santa Cruz, CA
This month's Santa Cruz New Tech Meetup has tasty morsels of tech, company culture, overcoming business challenges, and local success.
Santa Cruz New Tech Meetup
Wed, May 3, 2017, 6pm
Hotel Paradox, Santa Cruz
RSVP here.
Here's the lineup:
As usual, attend SCNTM to learn about hot new technologies and mingle with 250+ fellow entrepreneurs, investors, bloggers, and tech enthusiasts. This event is always packed, so be sure to RSVP early. Doors open at 6:00pm, presentations start at 7:00pm.  Pay at the door. Entry fee is $15, and $5 for students with valid ID, and includes food, beverage, and live music. RSVP here.

###
Tagged Santa Cruz New Tech Meetup