Companies
Plastc's demise creates opportunity for EDGE Mobile Payments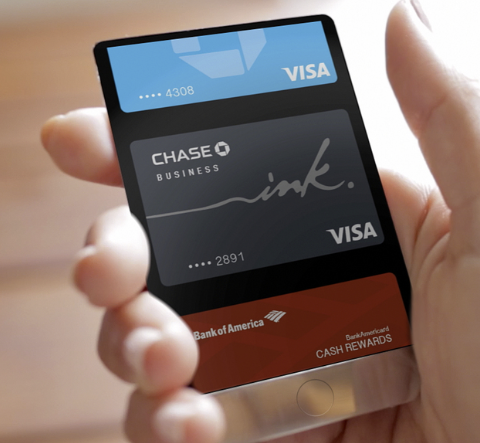 (Contributed)
April 27, 2017 — Santa Cruz, CA
EDGE Mobile Payments Announces Discount to Plastc Pre-Order Customers
[Editor's note: Santa Cruz Tech Beat published EDGE Mobile Payments Announces Development of the EDGE Card (2/23/17) and Edge Mobile Payments Partners with Nuvation to Create Edge Card (4/5/17).]
EDGE Mobile Payments, LLC, a Santa Cruz-based Fintech company, will provide a purchase discount for every person who pre-ordered the Plastc card. Plastc just declared bankruptcy and announced they were defaulting on pre-orders of their smart payment card.
The EDGE Card will have the main features promised of the Plastc card, including storage of multiple payment cards and ability to pay with all three primary payment card methods: magstripe, EMV chip and NFC, pending card issuer approval. However, unlike Plastc, the EDGE Card will feature a full touchscreen, biometric authentication and multiple personal financial management features.
"Plastc's successful pre-order campaign demonstrated the consumer demand for an all-in-one smart payment card that simplifies personal finances and bridges the gap between plastic cards and full NFC mobile wallet adoption," said Peter Garrett, founder and CEO of Edge Mobile Payments. "The EDGE Card will fulfill this market demand.
Unlike Plastc and Coin, EDGE Card will rely on private equity funding, rather than pre-order money, to accomplish the complex engineering required to produce a full-featured dynamic payment card. Once the EDGE Card is developed, beta cards will undergo stringent testing before it becomes widely distributed to the public.
"We value the backers and the early adopters of dynamic payment cards who helped validate the market and we want to honor their support," said Leigh Erickson, Director of Social Media for Edge Mobile Payments.
To claim your discount for the EDGE Card, visit: edgesmartcard.com/bailout
###
Tagged EDGE Mobile Payment Systems