Companies
EDGE Mobile Payments Announces EDGE Mobile Pay App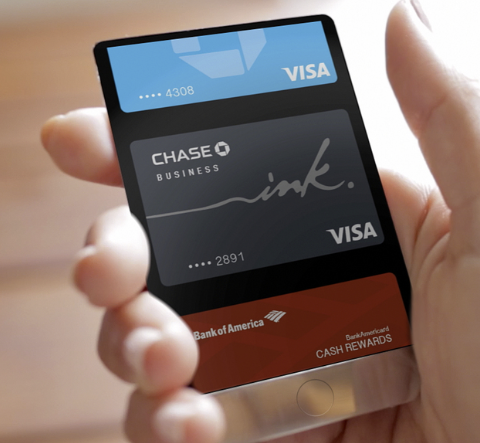 (Contributed)
May 18, 2017 — Santa Cruz, CA
New mobile wallet app works with both smartphones and EDGE Card
EDGE Mobile Payments announces the development of EDGE Mobile Pay, a new smartphone app that will work as a standalone mobile wallet and also supports the EDGE Card.
EDGE Mobile Pay will allow users to store multiple credit cards and make contactless (NFC) payments on their phone or their EDGE Card. Unlike EMV, tap-and-pay NFC transactions can be nearly instantaneous. Legacy payment methods (magstripe and EMV chip) will also be supported on the EDGE Card. The app will be available on iPhone and Android devices.
EDGE Mobile Pay will offer a host of personal finance features, including real-time account information, digital receipt storage and "Credit Assistant" account optimization software that will suggest which card to use based on FICO credit score, interest rates and rewards programs.
"The EDGE Mobile Pay app will give users the ability to either use their smartphone or their EDGE Card to make mobile wallet purchases," said Paz Rheinstein, Software VP of EDGE Mobile Payments.
Since the EDGE Mobile Pay app works with NFC, used by the likes of Android Pay and Apple Pay, it allows the EDGE Card to take advantage of existing NFC terminals. Unlike these phone only apps, EDGE Card will add compatibility with the much more widespread POS terminals as card issuers update their systems to support dynamic magstripe and dynamic EMV chips.
"The advantage of a single function, dedicated payment device like the EDGE Card," added Rheinstein, "is that you don't have to have your phone with you and worry about handing it over to a waiter, closing an app or getting interrupted by a call or text message just to make a payment."
To learn more visit: http://www.edgesmartcard.com
###
Tagged EDGE Mobile Payment Systems