Companies
Edge Mobile Payments Partners with Nuvation to Create Edge Card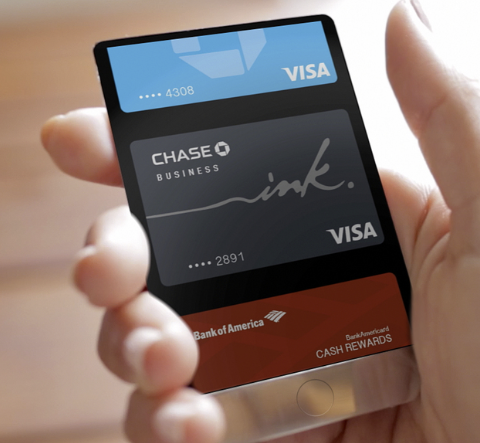 (Contributed)
April 5, 2017 — Santa Cruz, CA
[Editor's note: Santa Cruz Tech Beat published EDGE Mobile Payments Announces Development of the EDGE Card on 2/23/17.]
EDGE Mobile Payments, LLC, a Santa Cruz-based Fintech company, announced a partnership with Nuvation Engineering for development of the EDGE Card, its flagship product.
The EDGE Card will be the most advanced dynamic payment card within the Fintech market, featuring a full color touchscreen, digital storage of multiple credit and debit cards, along with biometric verification security.
"Creating a complex digital payment card is no easy task," said Michael Worry, CEO of Nuvation Engineering. "Yet our team of engineers working in tandem with the EDGE Mobile Payments team is fully capable of creating this dynamic, unique payment card."
Edge Mobile Payments selected Nuvation Engineering, a leading electronic design services company, due to its experience creating complex technology consumer products over the last 20 years and helping deliver them to market.
"We looked at numerous other engineering firms before deciding on Nuvation," said founder and CEO of Edge Mobile Payments, Peter Garrett. "Based on Nuvation's past success creating complex hardware, we're confident Nuvation will help us realize our vision for a revolutionary new personal payment card."
The EDGE Card will be a dynamic payment card that will be usable with existing magstripe POS terminals, EMV chip readers and touchless payments. It will feature numerous financial management options, including real-time account information, digital receipt storage and "Credit Assistant" account optimization software that will suggest which card to use based on FICO credit score, interest rates and rewards programs.
To learn more visit: http://www.edgesmartcard.com
About Nuvation Engineering
Nuvation Engineering (http://www.nuvation.com) provides complex electronic product design services to organizations for which quality, performance, and reliability are business-critical requirements. The company excels at designing from the ground up, managing product development from initial architecture through design and development, prototyping and transition to volume production.
Tagged EDGE Mobile Payment Systems