Companies
EDGE on fintech takeaways from CES 2018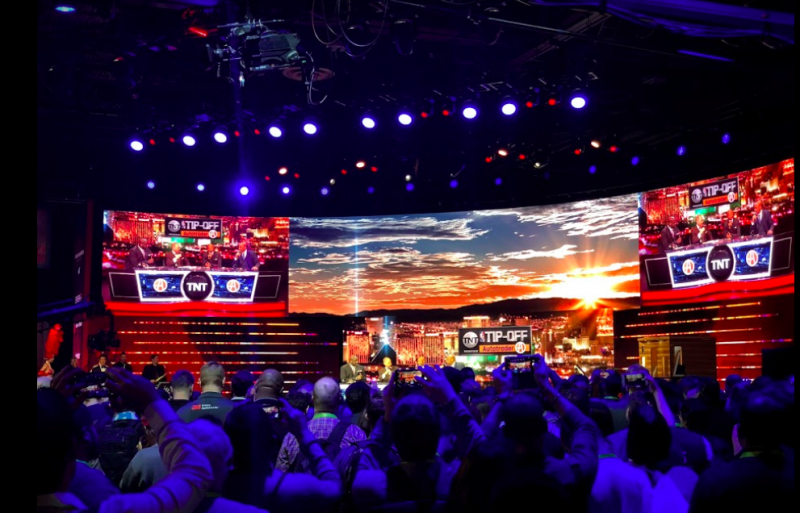 By Chandler Harris
Director of Marketing, EDGE Card Mobile Payments
February 6, 2018 — Santa Cruz, CA
Key fintech takeaways from CES
Edge was at the annual Consumer Electronics Show (CES) this year meeting with partners and absorbing the latest trends in fintech. Here are some of the key fintech takeaways from CES 2018 that the Edge team noticed.
A new payment card
A fintech company called Dynamics announced it was entering the smart payment card field at CES with its Wallet Card (it's unclear when it will be made available). This card is a bank card, not a consumer card: it only works only with one bank and one network, only allowing multiple cards from the same bank and thus severely limiting the functionality and value of the Dynamics card for everyday consumers.  Also, it works with cell phone connectivity from Sprint. It was not entirely clear how this will actually work. Will users need to be subscribers of Sprint's cell phone network? Will there be additional fees for using the Wallet Card on these networks? How secure will this card be when attached to a network? The company isn't clear about any of this yet.
Finally, due to the costs of the card, it will most likely not be available to the general public, but only to high net worth banking customers.
Cryptocurrency
We saw a few interesting products at CES, mostly for computer techies.  As interest in cryptocurrency continues to increase, we're seeing tremendous potential for us to incorporate some crypto functionality into the Edge Card.  We are in discussions with various companies and expect to make some new announcements soon!
Groceries by MasterCard
MasterCard announced Groceries by Mastercard, a new app that allows people to order groceries directly from Samsung's Family Hub refrigerator. This would be the first shopping app to be integrated directly into a refrigerator and would allow users to build, manage and share grocery lists and order whenever ready. MasterCard is also partnering with Coin, which could mean MasterCard Payments could be used in different wearables like smartwatches and fitness bands.  While these aren't revolutionary fintech moves on MasterCard's part, it does signify that the company is expanding its digital wallet and allowing technology to open new ways of spending.
At Edge Mobile Payments, we're excited about these and other fintech developments at CES. They represent an ongoing push toward the evolution of financial technology. We are excited to be a part of this movement and look forward to having our own booth at the next CES.
Originally published here: https://www.edgesmartcard.com/blog/2018/1/29/update-at-ces-fintech-continues-to-advance
###
Tagged EDGE Mobile Payment Systems