Companies
Dovetail Genomics Signs Korean Distribution Agreement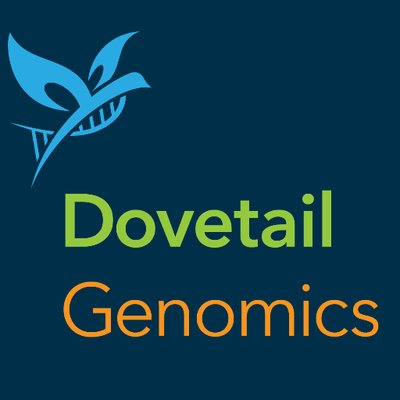 (Contributed)
April 17, 2017 — Santa Cruz, CA
DAON BioSciences to provide Dovetail assembly services to Korean market

Dovetail Genomics, a Santa Cruz-based company that offers accurate and highly contiguous genome assemblies to researchers and clinicians, today announced that it has entered into a distribution agreement with DAON BioSciences, a leading genomics-focused solutions provider in Korea, to bring Dovetail's genome assembly services to the Korean market. The agreement gives DAON BioSciences exclusive rights to market and distribute Dovetail's genome assembly services to researchers in South Korea.
"A key goal of ours in 2017 is to further expand our reach into Asia," said Todd Dickinson, CEO of Dovetail Genomics. "South Korea has established itself as a leader in genomics, and we are thrilled to be partnering with DAON BioSciences to introduce Dovetail services to this important segment of the scientific community. I am particularly pleased to work again with Dr. Sujin Kim, CEO of DAON BioSciences. Dr. Kim is a recognized expert in genomics technologies and commercialization, and we are excited to work with her team to provide our genomics services to researchers throughout South Korea."
"We are very excited to introduce Dovetail service to Korean genomics researchers," said Sujin Kim, CEO of DAON BioSciences. "Dovetail Genomics has proven its performance through many successful de novo assembly projects and I believe Dovetail's service can contribute a lot to Korean researchers. Especially exciting is the recently launched Dovetail™ Hi-C service which can improve assemblies to chromosome level."
Dovetail offers a la carte genome assembly services for plant, animal and microbial genomes. Customers can choose from a number of options for genome assembly including full de novo assembly (with Illumina or PacBio sequencing methods) or assembly improvement.
About Dovetail Genomics
Dovetail Genomics LLC is transforming genomics by making long-range information readily accessible to all. The company enables researchers and clinicians to solve complex problems involving de novo assembly, structural variation, microbiome analysis, cancer research, phasing analysis and more by providing them a more comprehensive view of the genome. Its proprietary in vitro proximity ligation approach simplifies genomic discovery by integrating the highest quality long-range genomic information with next-gen sequencing output. Dovetail is based in Santa Cruz, California. For more information on Dovetail, its technology, and service offerings, visit dovetailgenomics.com. Follow Dovetail on Twitter @DTGenomics.
###
Tagged Dovetail Genomics, genomics