Companies
Choice Provisions teams up with Limited Run Games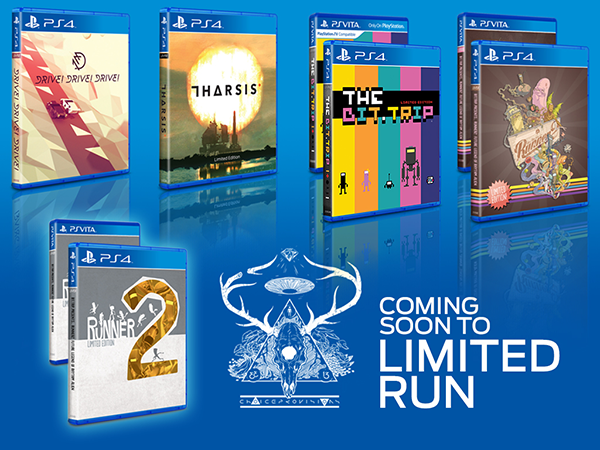 By Dant Rambo
Choice Provisions
February 22, 2017 — Santa Cruz, CA
We're super excited to announce that we're partnering with Limited Run Games to release physical versions of several of our games! Runner2 is the first game on the docket, and it's coming on March 17! There will only be 3,500 PS4 copies and 3,500 Vita copies, so you'll have to act fast!
That isn't all we have in store for Runner2, however. Limited Run Games will also be selling a limited edition version of the game in their booth at PAX East! And if you won't be at the show, fret not! A percentage of copies will be reserved for online sale. This release is limited to 1,000 copies per platform.
Physical releases of The BIT.TRIP, Drive!Drive!Drive!, and Tharsis are on the way as well. We'll have more to say about those releases in the near future, so stay tuned!
Learn more here: https://totallychoice.com
###
Originally published here: https://totallychoice.com/blog-post/were-teaming-limited-run-games
###
Tagged Choice Provisions