Companies
Miss the Mini-Maker Faire? Check this out!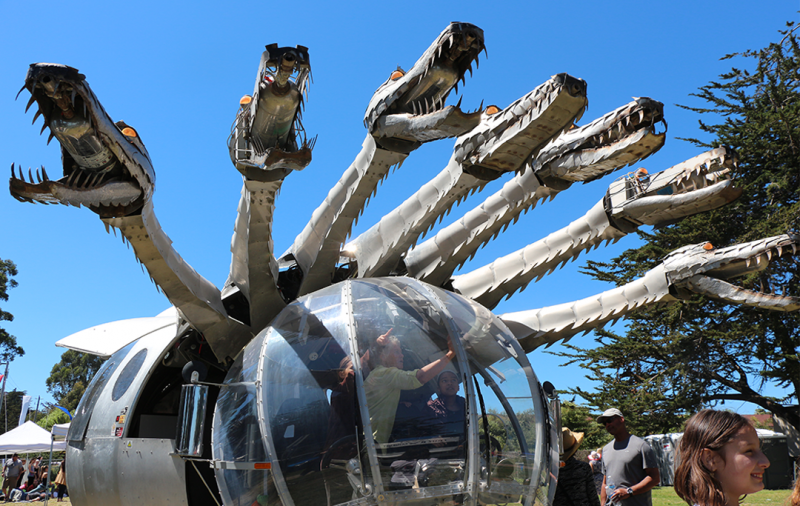 By Jan Janes
Special to Santa Cruz Tech Beat
April 17, 2016 — Santa Cruz, CA
(Photo above: The Dragon – Aye, dragons await! A stainless steel dragon hydra, with glaring eyes and blowing steam, had its jaws operated by the wave of a hand on the first interactive stop on the Santa Cruz Mini Maker Faire tour. Kids quickly learned the technique commanding the beast to open and close its multi-headed jaws.)
[Editor's note: The following photo essay is by Jan Janes. All photo credits: Jan Janes Media]
###
Jan Janes, Communications Director, Web Publisher, Television & Radio Producer, Photojournalist, Social Media Architect, can be reached on LinkedIn.
###
If you wish to republish this article, please follow our Terms of Use.
###
Tagged Santa Cruz Mini Maker Faire