Companies
Look Who's in "30 Most Influential People in Coworking 2016"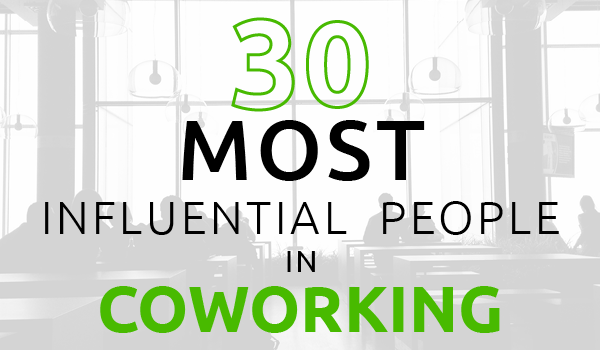 By Sara Isenberg
Founder, Publisher, Editor-in-Chief, Santa Cruz Tech Beat
March, 31, 2016 — Santa Cruz, CA
Who are the key influencers who have helped shape coworking into the high-growth industry it is today? Iris Kavanagh, Jeremy Neuner, and Chelsea Rustrum made the list.
It's always great fun when locals in our tech ecosystem get national recognition, but when three people with Santa Cruz connections get recognition in a national list of 30, that's worth recognizing. Santa Cruz is a force in the coworking industry.
Iris Kavanagh, Jeremy Neuner, and Chelsea Rustrum all made the list of 30 Most Influential People in Coworking 2016.
Iris Kavanagh, who currently works as a Strategic Community & Culture Development consultant to other coworking spaces, provides this bit of coworking history in Santa Cruz:
Back in 2008, there was no hub for the growing entrepreneurial scene in Santa Cruz, we were a disparate bunch of people who were connected by our various relationships with each other and with Jeremy Neuner of the Santa Cruz Redevelopment Agency. Jeremy recognized the importance of providing a place for this community and after launching the Santa Cruz Design Innovation Center and recognizing that with the slow pace of a government agency it would be a long tie before the Design Center would be a physical place. Jeremy had several conversations during that time with the tech and creative entrepreneurs around town, one particular conversation was with Chelsea Rustrum, who mentioned to Jeremy that he should start a coworking space. Fast forward 9 months to January of 2009 and Chelsea and I joined NextSpace, taking an office together and embracing on our mutual journeys into the Sharing Economy. Chelsea served as an ambassador for NextSpace over the next few years and was integral to the formation and optimization of the culture and community that most people think of as the NextSpace brand of today.
Chelsea Rustrum, one of the authors of It's a Shareable Life: A Practical Guide on Sharing, added:
I was extremely inspired by NextSpace and my experiences with Couchsurfing. I learned a tremendous amount about online and in-person communities from both, which led me to seek out the larger movement of the sharing economy. Throughout the last 5 years, I've kept my pulse on and connection to coworking, bringing coworking into the conversation, as I think coworking spaces serve as hubs for sharing and are a very important part of the ecosystem.
Jeremy Neuner, one of the original cofounders of NextSpace, now works at Google where he helps to "create amazing work environments that inspire and energize Googlers to be at their best every day."
Read 30 Most Influential People in Coworking 2016.
###
If you wish to republish this article, please follow our Terms of Use.
###
Tagged NextSpace