Companies
Siren's Song Seduces Neuner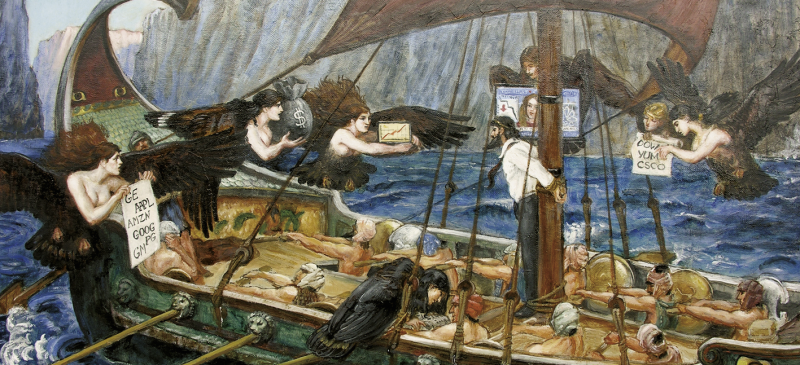 By Sara Isenberg
Founder, Publisher, Editor-in-Chief, Santa Cruz Tech Beat
December 9, 2015 — Santa Cruz, CA
It's ironic that the executive director of Santa Cruz Works (a local organization that encourages commuters to avoid Highway 17 by working in Santa Cruz) is leaving the organization to commute the hill. But, when the Google siren calls, who can resist?
I had the opportunity to get the scoop directly from Jeremy Neuner.
SCTB: So what's the big news?
JN: I just accepted a job at Google starting in mid-January. But not before I spend two weeks snowboarding in Crested Butte, CO, and another week snowboarding in Davos, Switzerland. I hear that life at Google is pretty fast-paced, so I'm stoked to have some down time before I launch into this next chapter of my career.
SCTB: What will you be doing at Google?
I'll be a leader with Google's real estate and workplace services team (REWS). I'll be helping Google create great people-focused workspace experiences, so the job is a natural extension of the work I did for six years as the co-founder and CEO of NextSpace. Google is famous for being an amazing place to work, so I'm excited to help create some of the best workplaces in the world.
SCTB: 

Is this a role they had before or did they create this for you?

JN: This is a new role at Google, but they didn't create it specifically for me. Instead, the role emerged as Google's leadership started to rethink how the company delivers great workspace experiences. Because it's a new role, I'm excited that I get to create something new and figure things out as I go. Even though I'll be working for a huge company, I'll still have a chance to think entrepreneurially. That was a huge selling point for me.

SCTB: Moving or commuting?
JN: Commuting! I've lived in Santa Cruz since 2007 and during that entire time, I've been lucky enough to live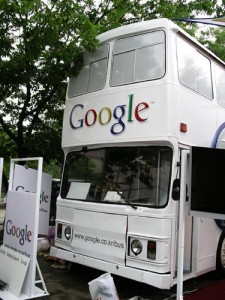 and work in town. So commuting will definitely be a huge change for my family and me. Yep, I'll ride the (in)famous Google bus. Apparently, there's a strict no-talking policy on the bus, so the prospect of having 45 minutes each way to work, read, or sleep in COMPLETE SILENCE sounds like a dream come true (remember, I have three kids!).
SCTB: How will this change affect Santa Cruz Works?
JN: Santa Cruz Works is still going strong! We had a great first year and are eager to grow and evolve the organization as we begin our second year. We have a committed group of member companies, a passionate board of directors, and a big mission to make Santa Cruz County a great place to start, sustain, and grow great science and technology companies. We're actively looking for someone new to help run the day-to-day operations of SCW. I'm still committed to SCW's mission, so I hope to stay involved in the organization in some way.
SCTB: By the way, what's your role these days at NextSpace? After all, your biggest legacy in Santa Cruz is having cofounded and run NextSpace for six years.

JN: I'm incredibly proud of what we created at NextSpace, both in Santa Cruz and across our entire portfolio of nine coworking spaces. The NextSpace community in Santa Cruz has been the source of so much creativity and innovation since we first opened the doors in October 2008 and I'm thrilled and humbled that the community continues to thrive. I haven't been involved in the daily operations of the business for almost a year, but my wife and I remain the single biggest shareholders in the company, so we're definitely interested in NextSpace's future. It's definitely a bright one!
SCTB: 
Is there any chance Google will open an office in Santa Cruz County?
JN: I have no idea if Google will open an office here. But I'm eager to see how Amazon's new Santa Cruz office shakes out. And I wonder if other big tech companies will follow Amazon's lead. There's always a war for talent and, as we all know, there's so much talent in this county. Amazon has made a bet that it can recruit and retain that talent by opening an office downtown Santa Cruz. I'm willing to bet that other companies will follow suit.
SCTB: Anything other thoughts about our community?
JN: I still very much believe in the entrepreneurial capacity of this community and our collective ability to start, sustain, and grow great tech companies here in Santa Cruz. Over the past eight years, I've had the pleasure and privilege to work with so many passionate community leaders, including Bob Cagle, Margaret Rosas, Bonnie Lipscomb, and Doug Erickson. I still plan to stay involved with building a great tech ecosystem here in Santa Cruz, so I'll see many of you around town. This community is so great in so many ways. Let's keep working together to make it even better.
###
If you wish to republish this article, please follow our Terms of Use.
###
Tagged Jeremy Neuner