Companies
Plantronics Cuts 120 Positions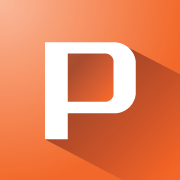 By Jondi Gumz
Santa Cruz Sentinel
February 11, 2016 — Santa Cruz, CA
Plantronics is eliminating 90 positions in the United States, Mexico, China and Europe, aiming to reduce costs in light of reduced revenues, according to an announcement last Thursday from George Gutierrez, senior director, global communications and content strategy.
According to the announcement, another 30 employees elected to participate in a one-time incentive offer under the company's U.S. retirement program.
That brings the total cutbacks to about 120 employees, about 3 percent of Plantronics' worldwide workforce. Details about the impact at the Santa Cruz headquarters were not provided.
Continue reading article here: http://www.santacruzsentinel.com/business/20160204/plantronics-cuts-120-positions
###
Tagged Plantronics