Companies
New Plantronics how-to guide answers what cloud computing can do for your small business
by Judi Hembrough
Plantronics
A few years ago, Citrix conducted a survey of what people really think about the cloud and got some surprising answers. For example, 22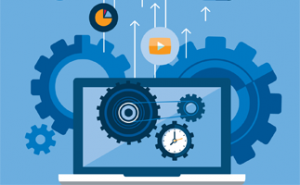 percent of those surveyed said they pretended to understand how the cloud works; 17 percent said they pretended to understand it on a date. Another 29 percent believed the cloud had something to do with the weather.
In the two years since that survey was taken, there's probably a lot less confusion over what cloud computing is.  Still you may be wondering if you should be moving some of your business operations to the cloud, if you haven't already.
To help you make this decision, we created How to Move Your Business to the Cloud. The four-page Plantronics guide looks at the benefits of cloud computing, such as the flexibility to access company information from anywhere anytime to boost productivity and collaboration. There also are cost savings when you move to the cloud since you only pay for the usage of cloud-based applications and services. There are no additional costs for infrastructure, operation and management.
Continue reading full article here: http://blogcentral.plantronics.com/smb-soundbites/2014/07/03/new-plantronics-how-to-guide-answers-what-cloud-computing-can-do-for-your-small-business/
For more information:
###
Sara Isenberg publishes Santa Cruz Tech Beat for the benefit of the extended business and technology community. When she is not volunteering her time for the tech scene, Sara makes her living by managing software projects, web strategy planning, and providing development team services (including account management, vendor management, strategic partner management, beta project management, referrals to qualified technical team members, and more). Please visit her website: Sara Isenberg Web Consulting & Project Management, or contact Sara by email if you have any project management, account management, or Development Team leadership or service needs.
Tagged Plantronics