Companies
Plantronics completes $2 billion Polycom acquisition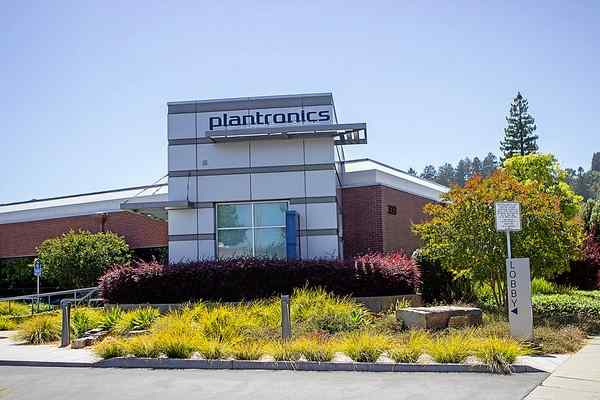 By Jondi Gumz
SC Sentinel
July 9, 2018 — Santa Cruz, CA
(Photo above: Plantronics completed its $2 billion acquisition of San Jose-based Polycom. Credit: Marcello Hutchinson-Trujillo)
Soon after publicly-traded Plantronics completed its $2 billion acquisition of San Jose-based privately-held Polycom, Plantronics CEO Joe Burton posted on LinkedIn about his ambition to "create a world where experiences are tailored for people and enabled by technology that 'just works.'"
Next, a one-minute video was posted on Twitter, featuring Don Williams, Tarun Loomba and Amy Barzdukas,formerly top executives at Polycom now at Plantronics, along with Phil Sherburne, Mary Huser and Burton of Plantronics, talking about why the two communications companies are better together to find communications solutions.
The London Polycom team dressed in Plantronics orange T-shirts for a photo on Twitter, and tweets from Germany, Turkey and Italy followed — not surprising given that Polycom, known for voice and video conferencing, has 2,800 employees in 59 offices around the world.
Plantronics, known for its headsets, has more employees, 3,800 at 33 locations, including 529 at its headquarters in Santa Cruz's Harvey West neighborhood.
To buy Polycom from Triangle Private Holdings II LLC, Plantronics took out a $1.275 billion loan from Well Fargo that is due in full in July 2025, according to terms of the agreement.
Plantronics' announcement projected savings of $75 million in 12 months but it's not clear exactly where savings can be found. Usually acquisitions are followed by layoffs to eliminate duplication of services and staff.
Continue reading article here: http://www.santacruzsentinel.com/business/20180705/plantronics-completes-2-billion-polycom-acquisition
###
Tagged Plantronics