Companies
Q&A: NextSpace Announces New CEO and Leadership Team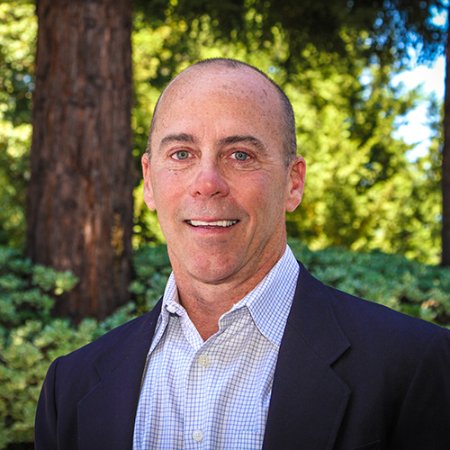 By Sara Isenberg
Founder, Publisher, Editor-in-Chief, Santa Cruz Tech Beat
February 5, 2016 — Santa Cruz Tech Beat
(Photo above: Santa Cruz-based Kurt Grutzmacher is the new CEO of NextSpace. Contributed.)
NextSpace announces new leadership team and the closure of the Potrero Hill/NextKids location in San Francisco
NextSpace has just announced some big changes at the top, and I had the opportunity to get the scoop from the new NextSpace CEO, Kurt Grutzmacher.
SCTB: What is changing at NextSpace?
KG: First, we have a new leadership team. I am the CEO. Working with me will be Beth Gummere, who will handle finance and accounting; Andy Van Valer, who will be responsible for technology and business development; and Peter Darling, who will be responsible for marketing, business development (along with Andy) and international. In addition, we have closed our Portrero Hill location, including the NextKids facility that was housed there.
SCTB: Why is NextSpace making these changes?

KG: The coworking industry is becoming increasingly competitive, and this means making a transition from our original, entrepreneurial roots to a more mature, focused and competitive company. The new team consists of people with deep roots in NextSpace, and more importantly, extensive track records with small companies. This shift means returning, in a sense, to our Santa Cruz roots, but in a more professional, and effective way. A component of this is making difficult decisions. The Portrero Hill location was in a market with extremely high rents, and financially, the NextSpace/NextKids combination simply failed to perform. These steps will allow us to devote more management attention and resources to the remaining spaces, as well as to leverage other opportunities for us to grow, and to enter new, related areas of business. An example of this is the mailbox service we now offer members – we think this can be greatly expanded, offered to a much broader range of customers, and can  strengthen NextSpace's bottom line and perhaps create an entirely new business unit.
SCTB: You've had a role at NextSpace since the beginning. What's that?

KG: I was part of the original team that founded NextSpace in 2008. I was the lead investor, and I remain one of the company's largest shareholders. I have also acted briefly as CFO of NextSpace and am currently, along with being CEO, Co-Chairman of the Board. Over the years I've assisted the company in a wide range of informal ways – everything from helping recruit employees, to meeting investors, to making introductions and evaluating various business opportunities.
SCTB: What's your background before NextSpace?
KG: I grew up in a small town outside of Chicago, worked as a runner in the Chicago trading pits, then moved to New York where I was an equities trader for several different companies, including Prudential Securities, Union Bank of Switzerland and Kidder, Peabody. I moved to Santa Cruz in 1998, and joined a hedge fund here, Westcliff Capital Management, which, at its peak, managed around $750 million in client and partner funds. After retiring from the public equity markets after 3 decades, I've been a private investor, with an emphasis on local enterprises, including a winery, a brewpub, real estate, renewable energy and, of course, NextSpace. I live on the West Side of Santa Cruz, and have two kids.
SCTB: What do you envision NextSpace needs to do to stay current and viable?
KG: There are two parts to this answer. The first is to be relentlessly focused on our members, and on the community. We originated this approach, we do it better than anyone, and we're going to return to that kind of bottom-up strategy. The real driver of leadership in this business is creating and nurturing a vibrant, innovative and meaningful community of people who see NextSpace as a way to make their work successful and meaningful.
The second part of this answer is to focus on our team. The most important people who work at NextSpace, period, are the ones who interact with the members. We already do an enormous amount of training for them, and put a great deal of effort into carefully interviewing for those positions. We're going to double down on that, emphasizing the member experience as the real engine of this company. It's all about the members.
SCTB: What are the top areas of improvement and/or change that you envision for members?
KG: We've begun to gather member feedback informally, just as a function of being based in the company's biggest and original space. We don't want to speculate about what the members want – we're going to let them tell us. We've done surveys, but they actually aren't that useful. What really helps is face-to-face conversations where we simply ask members what they'd like to see more of, see less of, or just see in general. This kind of feedback is incredibly valuable, and we need to be sensitive to it on an informal, day-to-day basis, and actively seeking it out through member focus groups, member advisory groups, and things like that. As a simple example of the kind of input we're looking for, we had a well-known, longstanding member tell us recently that it would be a good idea to consult with the members before making any significant physical change in the layout or composition of a space. In other words, "If you're going to rearrange the furniture, or change it, it would be a good move to see what members think before making the decision."
###
If you wish to republish this article, please follow our Terms of Use.
###
Tagged NextSpace