Companies
Digital NEST seeks to open in East Salinas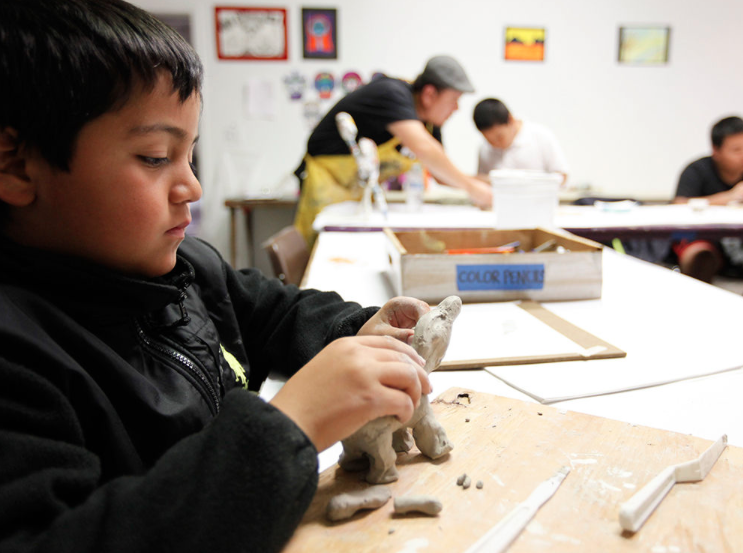 By Ana Ceballos
Monterey County Weekly
January 21, 2016 — Salinas, CA
(Photo above: As Digital NEST explores the Breadbox in East Salinas as a possible venue, current tenants propose a potential partnership. Credit: Nic Coury)
At the heart of East Salinas neighboring Acosta Plaza, there's a space known as a hub for services to vulnerable youth and families.
The 16,000-square-foot Breadbox Recreation Center houses the Alisal Center for the Fine Arts, which provides free art and music classes to about 300 community members; Second Chance Youth Program, an intervention program that serves at-risk youth; and a portion of the city's recreation department.
For years, these organizations have filled in a void for educational and after-school programs in the community. But uncertainty has plagued current tenants as the city discusses bringing a high-tech nonprofit to the city-owned Breadbox.
"We continue to hear rumblings about someone taking over the location, from everyone but the city," Alisal Center board member Annabelle Rodriguez says.
The plans were made public at a Jan. 12 City Council meeting, after city Economic Development Manager Andrew Myrick said the nonprofit Digital NEST wants to open a training center in East Salinas.
The Watsonville-based education center trains teens and young adults to expand their technical skills with an eye on career development. The nonprofit would need about $800,000 to fuel its first two years in East Salinas.
Taylor Farms and South Swell Ventures are helping the financial effort, Salinas City Manager Ray Corpuz says, adding the city may allocate up to $50,000 toward the project.
Continue reading article here: http://www.montereycountyweekly.com/blogs/arts_culture_blog/digital-nest-seeks-to-open-in-east-salinas/article_07ccff76-bfbe-11e5-a4d1-4b490a9404dd.html
###
Tagged Digital Nest, Salinas