Companies
Western Growers Center for Innovation & Technology launches 'Voices of the Valleys'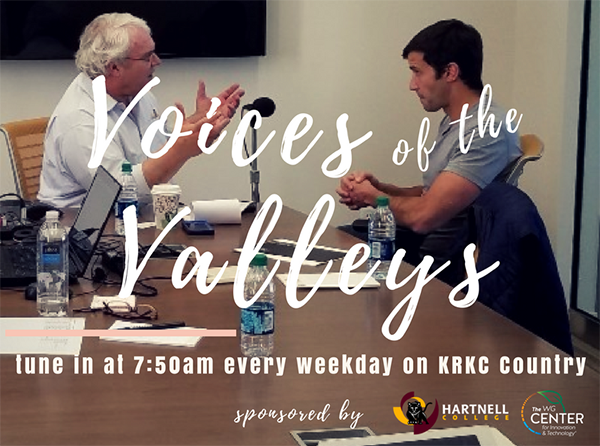 (Source: WGA-CIT newsletter)
May 31, 2018 — Salinas, CA
Welcome to Voices of the Valleys, a new radio show that will be interviewing growers, entrepreneurs, educators, and technologists who are inventing new solutions for challenges on the farm.
Western Growers Center for Innovation & Technology has launched 'Voices of the Valleys,' a new radio show on KRKC News where WGCIT Lead Dennis Donohue interviews leaders in agtech and innovation.
Each episode will explore what's challenging and new in agricultural innovation. Listen to the previously aired interviews here.
Listen to recent broadcasts
If you are interested in being interviewed, please schedule directly with Emily Lyons.
###
Tagged agtech, Hartnell College, Salinas, Western Growers