Companies
What happens when a product skates too close to patent infringement?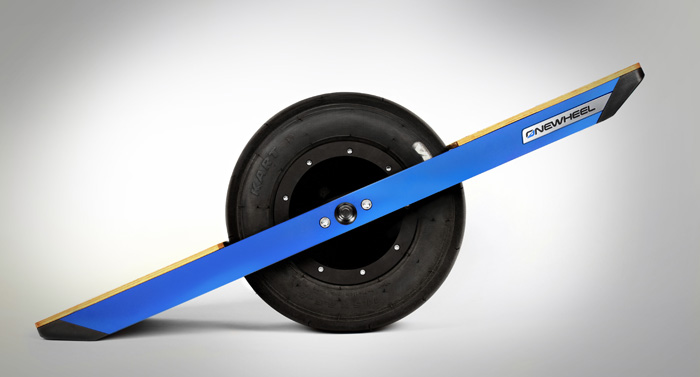 By Laura Hautala
CNET
January 14, 2016 — Santa Cruz, CA
[Editor's note: Future Motion has offices on the west side of Santa Cruz. Their first product is Onewheel.]
US marshals haul off one-wheeled skateboard in raid at CES
CES is full of wild sights, but you don't often see US marshals raid a display booth.
On Thursday, gadget lovers were treated to the sight of federal law enforcement officials packing up a booth run by Changzhou First International Trade, which makes a one-wheeled skateboard called the Trotter.
The raid was prompted by an emergency motion for injunctive relief filed by California-based Future Motion, which makes a similar board that balances over a single wheel, imaginatively called the One Wheel. The raid was earlier reported by Bloomberg.
The US Marshals Service's actions highlights tension at the country's biggest consumer gadget trade show over cheap knock-offs and copy cats. The annual Las Vegas show often features bargain-basement tech that appears to closely resemble existing products, some of which are protected by patents.
Continue reading article here: http://www.cnet.com/news/us-marshals-haul-off-one-wheeled-skateboard-in-raid-at-ces/
===
Watch Kyle Doerksen, Future Motion founder and Onewheel Inventor, talk about the raid at CES in this video from Bloomberg Business:
###
Tagged Future Motion, Onewheel