Companies
Fortune Reviews Inboard's M1Electric Skateboard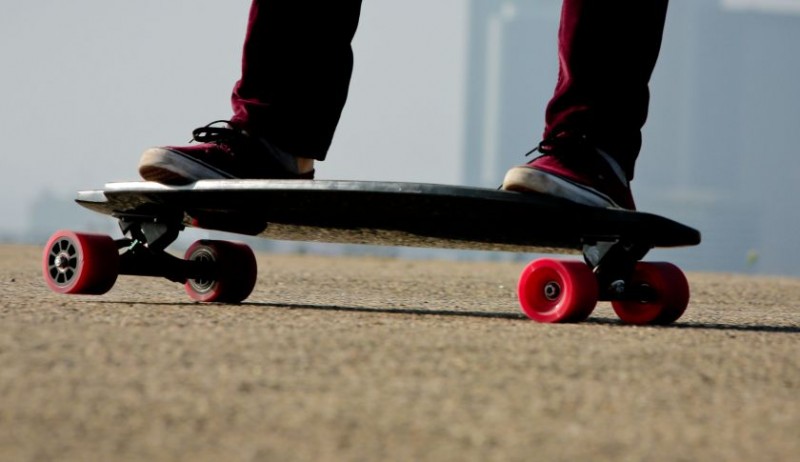 By David Z. Morris
Fortune Magazine
January 13, 2016 — Santa Cruz, CA
[Editor's note: Santa Cruz Tech Beat recently published two other articles about Inboard Technology, Central Coast Angels Invest in Electric Skateboard Startup on December 15, 2015, and Inboard M1 is Best New Electric Skateboard on the Block on January 10, 2016.]
Skate or Die: Are Electric Skateboards the Best Rideable?
They're safer than hoverboards, more versatile than bikes, and more portable than almost everything.
One of the big stories at the annual Consumer Electronics Show in Las Vegas this year is "rideables," a category including foldable scooters, talking Segways, and, of course, those omnipresent hoverboards.
We caught up with Nate Appel, head of marketing for the electric skateboard startup Inboard, just after his team arrived in Las Vegas. They're in the midst of introducing their M1 battery-powered longboard. Appel gave a perfect summary of why this is the year of the micro-vehicle:
"It's kind of like the perfect storm. You have this urbanization, more people living in cities, less parking, less space. Then you also have these amazing breakthroughs in electric motor technology, in battery technology."
Hoverboards, the two-wheeled balancing devices marketed under brands like IO HAWK and Swagway, captured the spotlight in the rideables category last year. But electrified skateboards were busy proliferating, with brands including Zboard, Boosted Board, and Marbel in addition to Inboard. And there's plenty of demand. Inboard raised over $420,000 via Kickstarter in April while garnering around 500 preorders for an expensive product that didn't yet exist.
Although hardly objective, Appel had some good insight into why electrified skateboards may be the best—or at least the most enduring—of the rideables.
Continue reading article here: http://fortune.com/2016/01/08/electric-skateboards-hoverboards/
###
Tagged Inboard Technology